AP3, ACCESS, Mercer, PensionDanmark, Öhman Fonder, Unified Investors, HSBC GAM, Dahlgren & Partners, PBU, PKA, SVB, Green Finance Institute, Insticube, Aon, IC Select, Lincoln Pensions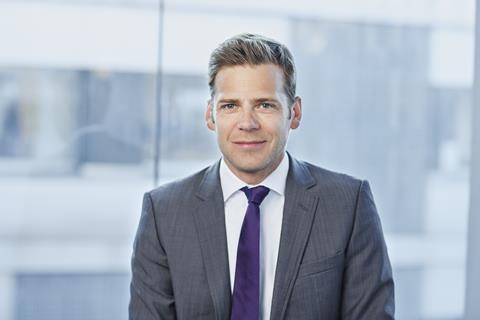 AP3 – Mattias Bylund (pictured) has left the Swedish first-pillar pension buffer fund to take up a position at the Abu Dhabi Investment Authority (ADIA). Bylund was most recently chief operating officer for investments at AP3.
He held a number of senior positions at the SEK341bn (€31.7bn) fund during his 17-year spell, including chief financial officer and chief risk officer. At ADIA, Abu Dhabi's sovereign wealth fund, Bylund will be head of risk and operations for external equities.
---
ACCESS – The pooling company for 11 English local authority pension schemes has named Kevin McDonald as interim director. He was previously pension director at the Essex Pension Fund, one of ACCESS' client funds and the host authority of the pool.
In his new role, McDonald will be responsible for managing the development and implementation of the ACCESS pool's strategy, as well as maintaining effective communication with funds and "key partners".
The Essex Pension Fund has promoted Jody Evans to interim director.
The 11 ACCESS funds have £45bn (€49bn) in assets under management between them, £22bn of which is "under pooled governance" by ACCESS.
---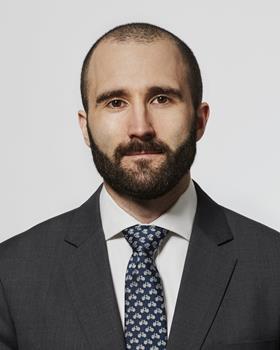 Mercer Schweiz – Dan Tonks has been appointed head of retirement services for Mercer's business in Switzerland, a newly created role. Tonks was previously senior manager for pensions at KPMG, advising domestic and international clients, and before that worked in similar positions for KPMG in the UK and at consultancy group Barnett Waddingham. At Mercer Schweiz he will report to Lutz Krepper, chief operating officer and lead for "enabling services".
---
PensionDanmark – Lars Sandahl Sørensen, chief executive of the Confederation of Danish Industry, has been appointed as a new member of PensionDanmark's two supervisory boards with effect from 15 August, replacing Karsten Dybvad. Dybvad left the role in December after being appointed chair of Danske Bank.
Meanwhile, Lars Storr-Hansen – also a member of the supervisory boards for PensionDanmark and PensionDanmark Holding – has moved up to fill Dyvbad's position as deputy chair. He is chief executive of the Danish Construction Association and a board member of the Danish pension fund for self-employed people, Pension for Selvstændige.
---
Öhman Fonder – Jamal Abida Norling has been appointed by Swedish investment manager Öhman Fonder as its new chief executive, moving up from his current role as the firm's CIO. Abida Norling, who has already started in the role, replaces Pablo Bernengo who is leaving to join Swedish state pension buffer fund AP3 in November.
Abida Norling started at the Öhman Group when it bought DNB's Swedish fund and asset management operations in 2016. He has worked in the investment industry for 20 years, including roles in asset allocation and alternative investments at AP1 and Aberdeen Asset Management.
---
HSBC Global Asset Management – The €398bn asset manager has appointed Tina Radovic as global head of credit research. She joined the company in 2003 and has led the Paris-based credit research team for the past 10 years.
In her new role, Radovic will be responsible for leading HSBC GAM's global credit research platform and a 44-strong team, which supports the group's $179bn (€161bn) fixed income offering.
---
Pædagogernes Pension (PBU) – Uffe Jensen, the mayor of the Danish municipality of Odder, has become the new chairman of the supervisory board of Danish labour-market pension fund PBU. He replaces Claus Omann Jensen, who stepped down as chairman in May. Local municipal government organisation Kommunernes Landsforening (KL) and trade union BUPL, which jointly govern the pension fund, appointed Uffe Jensen as chair on 1 August.
---
PKA AIP – PKA AIP, the alternative investment arm of Danish pension fund PKA, has appointed Jakob Karstensen as an associate in its private funds team. He previously worked for Danish investment firm Executive Capital within SME investments and fund management. Prior to this, Karstensen also worked for Nordea and Nordnet.
---
SVB – Dutch social affairs minister Wouter Koolmees has appointed Diana Starmans as a member of the executive board of the Sociale Verzekeringsbank (SVB), the institute responsible for paying the Dutch state pension, AOW. Currently, Starmans is temporary chief executive of Groningen town council. She previously worked as director for policy advice and deputy CEO for Amsterdam's city council.
---
Unified Investors – The former head of tax and fund accounting at Denmark's ATP, Mia Byrk, has joined Danish investor start-up Unified Investors as a partner. The company was founded by Kasper Mule Scott Struve, who left his role as director of private investments at Industriens Pension in January this year to start the business.
In posts on LinkedIn, Struve said the company's goal was to help institutional investors build exposure to private markets, while Byrk described her move to the new company as fulfilling her entrepreneurial desire. Byrk worked for ATP for the last seven years, including for the fund's private equity arm for the first three. She has previously worked as financial controller for Danish property management company Ejendomsinvest.
---
Green Finance Institute – Ben Caldecott has been appointed as a senior adviser to the chair and CEO of the UK's Green Finance Institute. He is an associate professor at the University of Oxford and is the founding director of its Sustainable Finance Programme.
The Green Finance Institute was launched in July with seed funding from two UK government departments and the City of London Corporation. Its CEO is Rhian-Mari Thomas and its chair is Sir Roger Gifford.
---
Insticube – Former RobecoSAM head of institutional Rüdiger Zeppenfeld has joined data and analytics firm Insticube to lead its sales and relationship management efforts in Germany, Austria and Switzerland. According to Insticube – which is powered by IPE – Zeppenfeld has more than 22 years of "in-depth knowledge of asset management for institutional investors". He has also worked for Berenberg Asset Management and State Street Global Advisors.
---
Aon – Tony Baily is returning to the consultancy giant as a partner in its investment team after a four-year spell as client director with Cardano. Baily's first period working with Aon lasted 23 years. His experience includes being a scheme actuary, a corporate pensions adviser and an investment consultant. In his new role at Aon he will focus on growing the firm's fiduciary business.
---
IC Select – The fiduciary management specialist has appointed John Paterson as a director, hiring him from investment and actuarial consultancy JLT Group. IC Select said his appointment followed a surge in demand for independent advice following the Competition and Markets Authority's review into investment consultants and fiduciary managers.
---
Lincoln Pensions – The UK covenant advice specialist has hired Nick Gibson as a director from PwC's covenant advisory practice. According to Lincoln, Gibson "has advised schemes ranging in size from £10m to some of the largest in the UK, including many where the Pensions Regulator has been proactively involved. Prior to PwC, he spent three years at covenant advice group Gazelle Corporate Finance and has also worked for Begbies Traynor Group and EY.
---
Dahlgren & Partners – The Swedish law firm, which specialises in occupational pensions, has hired Isabella Hugosson as a lawyer. She is returning to Dahlgren & Partners after working for the firm in 2015, joining from her most recent position at Swedish lawyers Kompass Advokat. Hugosson also previously worked for Swedish pension fund AMF specialising in insurance law.