Robeco, SOKA-BAU, Unigestion, KLP, BNPP PAM, WTW, First Sentier, JP Morgan AM, Comgest, PineBridge, GAM, Standard Life, AMF
Robeco – The asset manager has further strengthened its quant equity research team with the appointment of Mike Chen as head of alternative alpha research. In this newly-created role, Chen will lead the research and development of innovative alpha insights and next-generation (Next-Gen) investment strategies.
Chen joins Robeco from PanAgora, where he was head of sustainable investments. In addition, he was responsible for model research and development in the equity division while participating in daily management of quant portfolios. Prior to joining PanAgora, he was a quant portfolio manager at BlackRock's Scientific Active Equity (SAE) team, where his responsibilities included portfolio management and research into alpha insights for use across the entire SAE platform.
This appointment follows Robeco's recent appointment of Harald Lohre as executive director of quant equity research.
---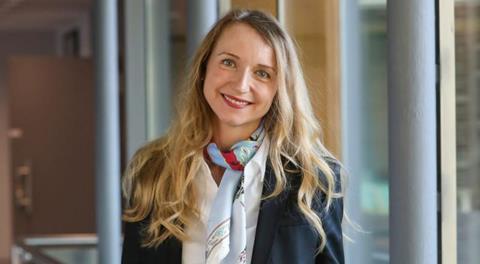 SOKA-BAU – The umbrella organisation of the two German pension funds for the employees in the construction industry ULAK and ZVK has hired Sandy Bierwirth-Zeussel as head of portfolio management from Helaba Invest. She succeeds Maria Leitzbach, who had taken over the position of director, global client group central Europe, at Nuveen.
Prior to joining SOKA-BAU, Bierwirth-Zeussel worked for Landesbank Baden-Württemberg (LBBW) and for Lloyds Banking Group, the Bank of Scotland and Deutsche Bank.
---
Unigestion – Dominik Kremer, Unigestion's head of business development, has left the asset management firm according to reports. Prior to joining Unigestion, Kremer worked at Columbia Threadneedle for nine years as head of institutional for the EMEA and Latin America, as managing director for Pioneer Investments for nine years, and at Fidelity for seven years.
Unigestion is splitting Kramer´s position, with Reto German taking over the sales tasks while Cindy Badel is responsible for marketing and client service.
---
KLP – Lars Erik Mangset, chief climate change adviser at the Norwegian municipal pensions giant, is leaving to become head of sustainable finance at Norwegian institutional investment consultancy Grieg Investor. Prior to this, he worked for assurance and risk management organisation DNV as industrial consultant, climate and sustainability, having also previously worked for the WWF in Oslo as biodiversity officer.
In a post on LinkedIn, Mangset said he was thrilled to have started working with "the leading investment advisory firm in Norway with high ambitions on the sustainable finance agenda."
---
BNP Paribas Asset Management (BNPP AM) – Nadia Grant has been appointed head of global equities for BNP Paribas Asset Management. Based in London, Grant joins on 4 April and will report to Guy Davies, CIO, fundamental active equities.
In her new role, Grant will be responsible for BNPP AM's global equity team based in London and Paris. Her career spans 22 years and she joins from Capital Group where she was a portfolio manager within the Capital Solutions Group responsible for global multi-asset solutions. She was previously Columbia Threadneedle's EMEA-based head of US equities, prior to which she held various portfolio management roles at JP Morgan Asset Management.
In addition to his existing role as CIO, fundamental active equities, Davies has been appointed deputy head of investments with immediate effect. Davies is based in London and will continue to report to Rob Gambi, BNPP AM's global head of investments, working closely with Gambi to lead BNPP AM's investment platform and execute the company's ambitious new strategic plan.
Guy assumed responsibility for fundamental active equities in 2016 and has subsequently built a performance-oriented culture and a successful and growing thematics platform.
---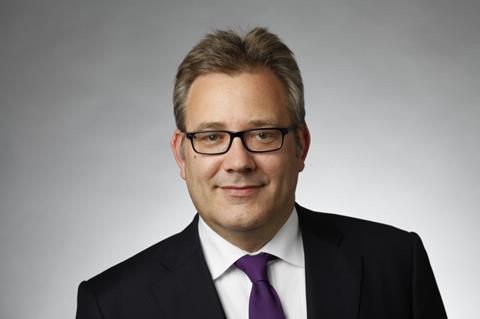 WTW – The consultancy has appointed Tim Voetmann as the new head of Pensionskassen consulting, effective from 1 June, succeeding Rafael Krönung who is leaving the company.
Voetmann relies on 20 years of experience in company pension schemes. The actuary worked at Dr Dr Heissmann – a consultancy that was bought by Watson Wyatt back in 2007 – and has many years of experience as a project manager for actuarial mandates. He focuses on valuation and accounting of pension obligations according to German and international standards, further development and optimization of business processes and the reorganisation of pension schemes.
Voetmann is the responsible actuary for a number of Pensionskassen and Pensionsfonds and a member of the German Association of Actuaries (DAV).
---
JP Morgan Asset Management (JPMAM) – Roland Rott and Soňa Stadtelmeyer-Petru have been hired for JPMAM's sustainable investing team. Rott has been appointed head of sustainable investing research, a newly-created role with a global remit, and Stadtelmeyer-Petru has been appointed lead sustainable investing strategist in EMEA, a newly-redesigned role.
Rott joins from La Française Group where he was head of ESG and sustainable investment research. Before that he was an investment partner at GO Investment Partners LLP for 10 years and a corporate governance analyst at DWS Investment GmbH for several years.
Stadtelmeyer-Petru joins from Allianz Investment Management, where she headed up the firm's sustainable investing efforts, based in Munich. She first joined Allianz Investment Management in 2012 as a financial control analyst before moving into a range of ESG, responsible investing and impact investing related roles. Before this, Stadtelmeyer-Petru was a junior manager for deal origination at iBRAIN Consulting Group.
---
First Sentier Investors (FSI) – The asset manager has made three responsible investment (RI) and corporate sustainability appointments. Joanne Lee has been appointed to the role of responsible investment specialist, based in Hong Kong. Lee most recently held a technical specialist role in the sustainable finance team at WWF International.
Rebecca Antonini has been appointed to the newly-created position of head of corporate sustainability, with responsibility for delivering and executing on a global strategy to effectively manage the firm's ESG impacts. She reports to chief financial and strategy Officer, Suzanne Evans, having been with the firm for 15 years.
Cressida Grant joins from The Prince's Trust as head of corporate philanthropy.
---
Comgest – The global asset manager focused on long-term quality growth has strengthened its ESG team with two appointments. Alix Faure, former head of sustainable investment at AFG, the French asset management industry body, joins the firm in the newly-created role of head of responsible development, while Marie Gauthier, former assistant vice president of sustainable finance at the World Wide Fund for Nature (WWF) in Singapore, takes on the role of ESG specialist.
A rare industry veteran of responsible investment, Faure has more than 17 years of experience in financial services and asset management. In her previous role as head of sustainable investment at AFG, she was responsible for managing strategic ESG projects across the rapidly evolving French landscape and devising industry-wide ESG standards. She was also the AFG's ESG spokesperson and lobbyist for sustainable finance at the French and European Union (EU) legislative levels.
Gauthier has worked in the not-for-profit and sustainability consulting sectors for more than nine years. In her previous role at the WWF in Singapore, she led on engagement efforts with global investors to encourage positive change and worked with asset managers to build ESG awareness and action concerning issues such as biodiversity loss, deforestation and ocean sustainability. Prior to this position, she was a corporate responsibility manager at PwC Singapore.
---
PineBridge Investments – The global asset manager has hired Kirk Sweeney as chief executive officer for Asia Pacific. Sweeney has lived in Asia for more than three decades, holding various leadership positions across the region at various investment management firms.
Prior to joining PineBridge, Sweeney was head of Asia and CEO for Hong Kong at ExodusPoint. Previously, he was CEO of Asia for Millennium Partners, and head of senior relationship management, Asia, at Barclays.
---
GAM – David Dowsett will join GAM as global head of investments on 4 April 2022, reporting to CEO Peter Sanderson.
Dowsett has close to 30 years of investment experience, having worked for 18 years at BlueBay Asset Management. His roles included being co-CIO of the firm. In this role he had oversight responsibility for all of BlueBay's $60bn assets under management, managed by a team of 120 investors across investment grade credit, high yield debt, emerging market debt and global rates and currencies.
Juan Landazabal who is currently global head of trading will be promoted to head of investment platform and will report to Dowsett.
Anthony Lawler, head of GAM systematic and the firm's multi-asset businesses, and Greg Clerkson, head of discretionary investments, have both made significant contributions to putting GAM on track for growth. They have decided to take this opportunity to move on from GAM.
---
Big Society Capital – Subject to regulatory approval, Robin Hindle Fisher will take over as chair of Big Society Capital from Sir Harvey McGrath who has chaired the UK's social impact investment organisation for the last eight years since taking up the role in January 2014.
Hindle Fisher has long experience in both the investment management industry and the charity sector – bringing together both dimensions of Big Society Capital's mission of building the social impact investment market in a way that works for both investors, and social enterprises and charities. He has served for over 20 years on the boards of several charities including Scope and Family Fund and was chair of the Extra Costs Commission in 2014-15. He is currently a governor and chair of the Grant Making and Innovation Committee at Motability.
---
Standard Life – The firm has made three hires to its defined benefit solutions business. Kieran Mistry joins as senior business development manager, and Alex Webb and Lauren Doherty join as pricing actuaries, all of whom will focus on StandardLife's growing presence in the bulk purchase annuity (BPA) market.
After a record year for Standard Life in the bulk purchase annuity market, these appointments follow a particularly busy period of BPA transaction activity during the second half of 2021. Most recently, a series of sizeable deals were announced, including a £1.8bn pensioner buy-in with the Imperial Tobacco Pension Fund, and a £1.7bn full scheme buy-in with the Gallaher Pension Scheme.
Mistry joins from Hymans Robertson and brings with him a decade of pension consulting experience, predominantly focused on pension risk transfer. He has advised on some of the largest bulk annuity transactions in the market to date and has been involved with developing advisory propositions focused on emerging risk transfer solutions. In his new role, he will be responsible for leading transactions and developing our proposition.
Webb joins the new business transactions team from WTW where he was a consultant advising trustees of pension schemes and their sponsors on long-term strategy and risk management. Doherty joins the team from PwC.
---
AMF – Viet-Linh Nguyen has been named head of the strategy and sustainable finance unit and secretary to the executive committee at the French financial markets regulator. He will succeed, Julie Ansidel, who left the AMF on 15 March. Nguyen is currently deputy director of the European and international affairs division of AMF's regulatory policy and international affairs directorate, having joined the regulator in 2018.