WTW, M&G, Barnett Waddingham, ABP, Chronos Sustainability, Atrato Group, OMFIF, CFA Institute
WTW – Kate Hollis has been appointed global head of credit, manager research, in the consultancy's investments business, having most recently led the traditional credit research team.
WTW highlighted that throughout her time at the company, Hollis has acted as a champion for ESG and inclusion and diversity. She is an active member of the I&D Manager Research Working Group, which engages with asset managers to improve diversity characteristics in addition to driving systemic change, and was a key advocate in driving improvement in asset managers' ESG credentials in the Buy & Maintain space.
She and also played a key role in WTW's commitment to the Diversity Project Women Returners programme, which provides a supported route back to work for experienced professionals who have taken a career break. From this, WTW successfully recruited numerous candidates.
Hollis, who joined WTW in 2014, is replacing Nimisha Srivastava, who was named earlier in the year as head of investments for North America at WTW.
---
M&G – Edward Braham has been appointed chair of the board at M&G with effect from 14 March 2022. He will take over from Fiona Clutterbuck, who has been interim chair since January 2021, and will now resume her role as senior independent director.
Braham was the senior partner of Freshfields Bruckhaus Deringer, the global law firm, and before that was global head of its corporate practice. While senior partner, he headed the firm's strategic growth in the US, including establishing a new office in Silicon Valley. He also led on culture, diversity and ESG. He is a leading international M&A lawyer, with experience in many industries including financial services.
Braham is a non-executive director of TheCityUK, where he chairs the international trade and investment group and is a member of the remuneration and nomination committee. He has also recently become a non-executive board member of HM Treasury and a member of its audit and risk and nominations committees.
The appointment has been approved by the Prudential Regulation Authority and Financial Conduct Authority.
---
Barnett Waddingham (BW) – The pensions consultancy has named Jeff Houston as senior consultant to provide advice and support to Local Government Pension Schemes (LGPS) clients and other public sector pension schemes to further develop BW's public sector consulting offering.
He will be assisting the BW team on a consultancy basis, bringing a wealth of technical knowledge and expertise in the public service pension industry. Houston has been head of pensions at the Local Government Association for more than 10 years and secretary to the LGPS advisory board for more than six. He also spent 17 years in a variety of senior roles at the London Pension Fund Authority.
Houston joins BW on 1 April. "I am really looking forward to getting my feet under the table at BW, an organisation I know well and respect, and grateful to have the opportunity to remain involved with a scheme that has almost literally been my life," he said.
"The industry is continuously changing and adapting to new challenges and a never ending stream of regulations. Climate, McCloud and Levelling Up are just three of many with no doubt more to come. It will be exciting to work with an organisation like BW which can provide free thinking consideration of the impacts these changes can have across the LGPS while helping its clients develop their own bespoke solutions," he said.
---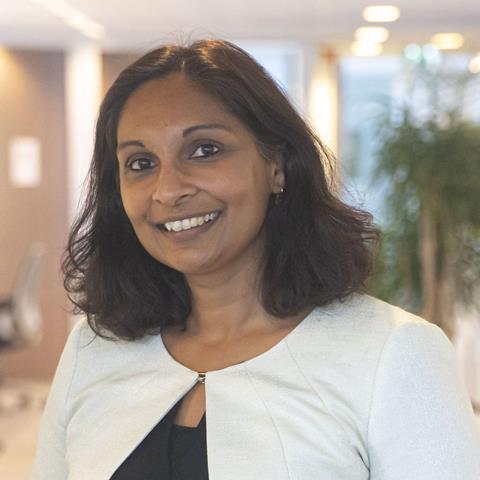 ABP – Vandena van der Meer will join the board of Dutch civil service scheme ABP as of 1 April 2022 as a non-executive member.
Van der Meer, who will be appointed on behalf of the employers, has worked at pensions consultancy Montae & Partners since 2012, where she has been a partner since 2018.
She specialises in advising employers and pension funds about the design and implementation of pension arrangements.
---
Chronos Sustainability – The global sustainability advisory firm has poached Gemma James from the Principles for Responsible Investment (PRI) for the newly-created role of senior manager, biodiversity and nature. She will lead Chronos' biodiversity and nature programmes with both investors and companies.
At PRI James was senior lead and previously head of environmental issues, she was responsible for overseeing investor initiatives, research and engagement on environmental themes including plastics, biodiversity and water. Prior to the PRI, She worked for the International Council on Mining and Metals, where she focussed on environmental and climate change issues.
"Our clients are increasingly recognising the significant risks posed by biodiversity loss, and the importance of taking meaningful and systemic action to protect and enhance biodiversity," said Rory Sullivan, CEO of Chronos Sustainability. "Gemma's expertise in biodiversity, water and environmental issues, together with her deep knowledge of investment research and decision-making, will allow us to deliver more of the highly-tailored, action-orientated programmes this important issue demands."
---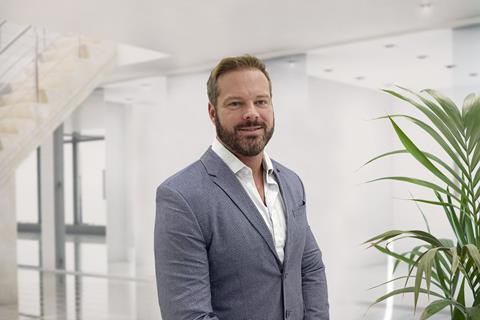 Atrato Group – The alternatives investment management and advisory group specialising in asset backed income strategies has appointed Christoph Scaife as head of sustainability. With more than 12 years of experience in the sustainable investments space, Scaife will be responsible for transitioning Atrato's ESG policy into a sustainable investment strategy for the group as it continues to expand.
Scaife joins from Ninety One, formerly Investec Asset Management, where he spent the past six years as an ESG specialist. Prior to this he worked for Phatisa and Databank Fund Managers in South Africa. He brings a vast wealth of varied experience having worked on over 120 investment projects in 38 countries during his career, including the development of policies for sovereign wealth funds.
---
Official Monetary and Financial Institutions Forum (OMFIF) – The think tank has appointed Neil Williams as chief economist to lead economic and financial coverage of sovereign institutions worldwide.
Williams, a veteran central bank watcher who in a 30-year career was most recently chief economist for Hermes Investment Management and senior economic adviser after its merger with Federated, will join OMFIF's Economic and Monetary Policy Institute.
With his track record in asset management, investment banking and economic policy, Williams will pay particular attention to central banks' balance sheets, investments and divestments – including the cross-over between quantitative easing and quantitative tightening as policy-makers navigate a global rise in inflation.
---
CFA Institute – Christopher Wiese will take over from Peg Jobst as managing director, credentialing, effective 28 February. The credentialing team oversees the flagship CFA®Program as well as the Certificate in Investment Performance Management (CIPM) and the Certificate in ESG Investing.
Wiese will report to Margaret Franklin, president and CEO of the CFA Institute, and be based in Charlottesville, Virginia.
"Chris' deep experience here at CFA Institute makes him the right candidate at the right time to assume this incredibly important role," said Franklin. "He is an innovative and experienced leader who embraces the mission of CFA Institute. He will help lead us forward, ensuring that the CFA Program and our other offerings continue to meet the changing needs of today's candidates and the industry at large."
Wiese has been at CFA Institute for 18 years in roles involving oversight of curriculum and learning products as well as examinations.