Candriam, AXA IM, PGIM Investments, Isio, Redwheel, Robeco, Baillie Gifford, Af2i, Tikehau Capital, MV Credit
Candriam – The global multi-asset manager has appointed Jörg Allenspach as global head of private assets distribution, which is in addition to his current role as head of Candriam Switzerland.
This appointment reflects Candriam's continued expansion and commitment to providing clients with alternatives and illiquid private markets investment opportunities. In December 2020, Candriam announced a new partnership with European private debt specialist Kartesia, which complements its acquisition of Rothschild & Co. Europe's alternative multi-management unit in July 2020 and a stake in real estate investment manager Tristan Capital Partners in 2018.
Candriam also collaborates closely with its affiliated New York Life Investments boutiques to introduce their US focused real estate, private equity and private debt funds to institutional investors across its markets.
In this newly-created role, Allenspach will be responsible for accelerating the development of Candriam's global offering and providing clients with a full suite of private asset investment solutions, including real estate, private equity and private debt.
He will continue to be responsible for Candriam's activities in Switzerland, which have seen asset growth triple over the last five years, exceeding CHF5bn (€4.9bn).
---
AXA Investment Managers (AXA IM) – Amit Singh has been named as AXA Investment Managers' new head of inclusion, diversity and engagement.
Based in London, Singh is responsible for driving the design, development, implementation and evaluation of AXA IM's inclusion and diversity strategy globally. He reports to Pascale Demont, global head of talent and transformation.
Amit has been with AXA IM since July 2015 where he was Head of Human Resources for Asia and Japan.
---
PGIM Investments – The firm has further strengthened its commitment to Europe by establishing a local presence in Italy, opening an office in Milan, and hired Alessandro Aspesi into the newly-created role of head of Italy. The Milan office will start its operation once the necessary authorisation has been obtained from the Italian supervisory authorities.
Aspesi reports to Stuart Parker, president and CEO of PGIM Investments. As head of Italy, Aspesi is tasked with building a team and developing a long-term strategy for growth and client development in the region. In particular, he will develop PGIM Investments' relationships with the intermediary and wholesale channels – including professional clients such as private banks, banking networks, certain family offices, fund of funds, wealth managers and other intermediaries.
Aspesi joins PGIM Investments after more than a decade at Columbia Threadneedle Investments as country head for Italy leading a team of nine people. He previously worked in relationship management and distribution roles at UBS Global Asset Management, Invesco Asset Management and BNP Paribas Asset Management.
PGIM Investments joins PGIM Real Estate and PGIM Private Capital in Italy, that are already operating in the region with dedicated on-the-ground presence.
---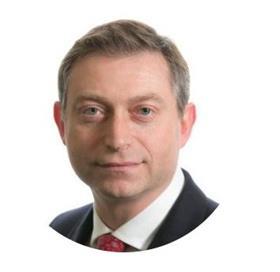 Isio – The UK-based consultancy has appointed Ed Wilson as a new partner in Isio's investment advisory team as it continues to grow its independent strategic advice offering.
With more than 30 years' experience in pensions and investments, Wilson joins from WTW where he was head of corporate investment consulting. He has previously held senior leadership positions at PwC and HSBC.
Wilson will be based in Isio's London office and his overall role will be to focus on supporting the Isio investment business continue its strong growth trajectory. This will involve helping grow and develop the team, taking on client responsibilities, and driving new business opportunities.
---
Redwheel – Redwheel, formerly RWC Partners, has announced the expansion of its new sustainability team with the appointments of Olivia Seddon-Daines as senior sustainability specialist and Katherine Velasquez Rodriguez as responsible investment associate.
The appointments mark the next phase of recruitment for Redwheel's centralised sustainability function, established in January 2021 with the appointment of Chris Anker as Redwheel's head of sustainability. Anker was hired to lead sustainability initiatives through a new centre of excellence as the group focuses on putting its sustainability efforts and ESG practices at the heart of its activities.
Executive level sponsorship of responsible investment activity at Redwheel continues to be provided by Arthur Grigoryants, head of investment strategy, to whom Anker reports to.
Seddon-Daines will work closely with Redwheel's investment teams to support training and development relating to stewardship and ESG integration and will have oversight of related communications. Prior to joining Redwheel, she was head of ESG at Somerset Capital Management.
Velasquez Rodriguez's primary focus is the identification and development of portfolio analysis tools and techniques to support responsible investment in practice. Prior to joining Redwheel, she was an ESG quantitative analyst at La Française Group, supporting sustainable strategies.
The centralised sustainability function is independent of any individual Redwheel investment team and will focus on ensuring that Redwheel is able to offer a compelling responsible investment proposition for all of its clients.
---
Robeco – Robeco has expanded its quant equity research team with the appointment of Harald Lohre as executive director quant equity research.
In this newly-created position, Lohre further strengthens the leadership of Robeco in the field of quant investing and supervises its research efforts to further enhance the firm's quant equity strategies. Lohre will also remain an honorary researcher at the Department of Accounting and Finance of Lancaster University Management School, coordinating the PhD research projects between Robeco and Lancaster University. he reports to Weili Zhou, head of Robeco's quant equity research team.
Lohre joins Robeco from Invesco Quantitative Strategies, where he was director of research and a member of the global management team. Previously, he was head of quantitative research and portfolio manager at Deka Investment GmbH.
---
Baillie Gifford – The €400bn Edinburgh-headquartered asset manager has opened a new Benelux office in Amsterdam. It already manages some €5bn for Dutch pension funds, but wants to grow its European business further.
"We are currently underweight Europe in the context of our business. I'd love to see the proportion of our European assets go up," Baillie Gifford partner Stuart Dunbar told a press conference in Amsterdam on Tuesday. Baillie Gifford currently invests mostly for US- and UK-based clients.
The Amsterdam office will be led by Wim de Ruijter, country manager Benelux, who joined the firm from T. Rowe Price last year.
---
Af2i – The French Association of Institutional Investors (Af2i) has appointed Eric Sidot as general delegate, succeeding Christophe Nijdam, who has taken up the position of adviser for European relations at Af2i.
Sidot has more than 20 years of experience in the financial sector through the various positions he held in portfolio management companies, an insurer and a large audit and consulting firm. He also has experience as an entrepreneur. He remained at AFG for several years as head of division in charge of "transversal professions".
He was also responsible for monitoring cross-functional European and international regulatory issues (eg the reform of the AIFM and UCITS directives). As part of his duties, Sidot has represented the profession of asset managers within EFAMA (European Fund and Asset Management Association), CCLRF (Consultative Committee on Legislation and Financial Regulation) and HCJP (Haut Comité Juridique de la Place Financière de Paris).
---
Tikehau Capital – The global alternative asset management group has appointed Ricardo Sommer as head of private equity Germany. Based in Frankfurt, he will be responsible for building Tikehau Capital's local private equity franchise, leveraging the firm's established platform and global footprint.
Tikehau Capital opened its Frankfurt office in March 2021. Its client offering in Germany will aim to encompass all of its business segments: private debt, real assets, private euity, and capital markets strategies. In the DACH region the firm's private equity activities will focus on its proven growth equity and energy transition/decarbonisation strategies.
Sommer brings more than 15 years of experience in the private equity industry. Prior to joining Tikehau Capital, he was a partner at Silverfleet Capital, a pan-European private equity fund, where he supported the establishment of the firm's lower mid-market investment activities in Western Europe, with a focus on the DACH region. Prior to that, Sommer was a director at Quadriga Capital, a mid-cap fund in DACH and an investment manager at Syntegra Capital.
---
MV Credit – Arnaud Heck is to lead an office in Paris that will integrate the former private debt team of Ostrum Asset Management as part of a strategic and geographical expansion, the affiliate of Natixis Investment Managers has announced.
MV Credit France will manage and develop the collateralised loan obligation (CLO) and corporate debt product offer formerly managed within Ostrum AM. This is in connection with a 2020 agreement between Natixis and La Banque Postale to combine their fixed income and insurance-related asset management businesses within a new entity.
The transfer is expected to be completed by the end of the first quarter of 2022, increasing MV Credit's assets under management to nearly €5bn.
"By consolidating Natixis IM's European private debt offer within one business, clients will be provided with the most efficient access to industry-leading specialist expertise and research capabilities," said Frederic Nadal, CEO of MV Credit.