Pension funds should engage with firms in which they invest about their long term strategy, PGGM's Jaap van Dam has argued.
During the annual conference of IPE's Dutch sister publication Pensioen Pro last week, the director for strategic investment advice said that companies have indicated that they would like engagement, as long term investors can add real value.
According to Van Dam, companies prefer such an approach instead of "the umpteenth young man with a spreadsheet making enquiries about the profit per share".
As an example, he quoted Paul Polman, chief executive of Anglo-Dutch firm Unilever, as saying that he has never had an investor at the doorstep for a discussion about the company's long-term strategy.
In the opinion of Van Dam, pension funds should not be reluctant to engage if they hold a reasonably sized stake in a company.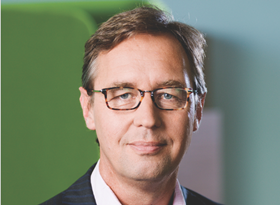 With their long-term focus, asset owners could offer a counterbalance against the dominant short-term approach of some shareholders and companies, he pointed out.
"[Short-termism] will lead to costs as a result of missed prosperity, sustainability and returns, and it is in the interest of pension funds' participants to plug this gap," Van Dam added.
During the ensuing discussion, Justus van Halewijn, CIO at the €20bn asset manager SPF Beheer, said he was satisified with the results of his firm's long-term strategy. SPF Beheer introduced a strategic investment portfolio with a seven-year horizon in 2010.
"During the first seven years, the holdings have outperformed relative to the MSCI World Index," he said.