The Pension Protection Fund (PPF) has appointed three new non-executive directors in a board reshuffle that has also seen its chief financial officer depart.
Andy McKinnon will leave the UK defined benefit lifeboat fund at the end of September, the PPF said in a statement yesterday. He has worked for the PPF for seven years, and was interim CEO for a period last year following the departure of Alan Rubenstein in 2017.
He joined the £32.2bn (€36.5bn) fund in 2012 after an 11-year tenure at Legal & General, during which time he held a number of retail investment and finance roles. McKinnon has also worked at JP Morgan Asset Management and Swiss Re.
The PPF also announced that senior independent director Alan Jenkins had retired from the board, while Tom Joy – CIO of the Church Commissioners for England – and Rosemary Hilary had stepped down from their non-executive positions.
PPF chairman Arnold Wagner said: "I'd like to thank them all for their significant contribution to the PPF and wish them well for the future."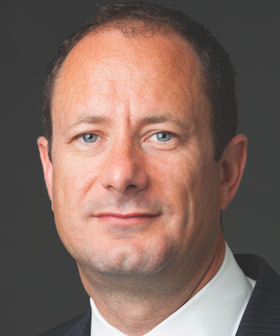 In response to the departures, the lifeboat fund has appointed Rodney Norman, Nailesh Rambhai and Anna Troup to the board as non-executive directors with immediate effect.
Rodney Norman is a former finance director at National Savings & Investments, and was senior civil servant at the UK's Treasury department, with responsibility for public sector finance. He also worked on the government's response to the 2007-09 financial crisis, including its support for the banking sector. He is currently a senior adviser to the Bank of England.
Nailesh Rambhai is general counsel at Malaysian oil and gas firm Petronas. He previously worked at Coventry Building Society where he was general counsel and secretary to the company's pension scheme trustee board.
Anna Troup has worked for a number of financial services firms, most recently at Legal & General Investment Management where she was head of UK bespoke solutions. She has also held roles at Merrill Lynch, PwC, Goldman Sachs and Bluebay Asset Management, and is currently a non-executive director at fund manager and administrator T Bailey.
In addition, Kate Jones has been appointed senior independent director. She has been on the PPF board since 2016 and is chair of its investment committee. She held senior roles at BlackRock and Schroders before starting her own consultancy firm in 2014.
Wagner said: "Our commitment to deliver the best outcomes for pension schemes, members, and levy payers in volatile times remains resolute. In this, the first year of our three-year strategic plan, our goal is to set new standards for service, innovation and assurance while combining the best of the private and public sector."