Pension Protection Fund, Shell, Länsförsäkringar, Church of England, AMX, Pictet Asset Management, Hermes Investment Management, EB-SIM, Metzler Asset Management, Faros Consulting, Capital Cranfield, PGIM, Observatoire de l'Epargne Européenne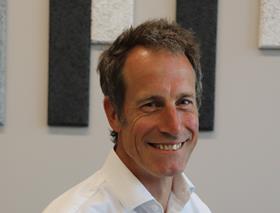 Pension Protection Fund (PPF) – The UK's defined benefit lifeboat fund has appointed Mike Ridley (pictured) to the newly created role of head of restructuring, an addition to the PPF's in-house restructuring and insolvency team. Ridley joins the £32bn (€35.7bn) fund after more than 30 years at Barclays Bank where he was a senior member of the team specialising in high-value distressed debt situations.
Malcolm Weir, the PPF's director of restructuring and insolvency, said Ridley was joining "at a critical time", adding that "his experience managing complex and demanding situations will be invaluable when dealing with high profile cases".
The PPF has been involved in a number of high profile insolvency events in the past 18 months, in particular for high street retailers. Most recently it was part of negotiations regarding a restructuring arrangement for Arcadia, but other high profile cases include Debenhams, Mothercare, Toys R Us, Carillion, and Tata Steel.
---
Shell Pensioenfonds – Arnold Gast started as risk and investment officer of Shell Pensioenbureau, the management office of oil giant Shell's two pension funds in the Netherlands. He succeeds Henk Sytze Meerema, who held this position for more than eight years. Gast's appointment comes more than a year after Kenan Yildirim took office as general manager at the pension office.
Gast was previously an adviser to Cardano's impact investing platform ILX. Before that he was CIO at Actiam, and also headed up the corporate loans business at Delta Lloyd for many years.
---
Länsförsäkringar — Ulrica Holmgren has been appointed as the new CIO for Sweden's Länsförsäkringar. She is the permanent replacement for Lena Tollerz Törn, who left the insurance group in January to start her own management consultancy. Tollerz Törn was replaced by acting CIO Christer Cragnell.
Holmgren will join the firm from her current position with Swedish consulting company Cartina where she works as a management consultant. She has previously worked for Norwegian telecommunications company Telenor as CIO. Länsförsäkringar said Holmgren would take up her new role no later than mid-September.
---
Church of England – Anna McDonald has been appointed as the secretary to the group providing advice on ethical investment matters to the Church of England's three investment arms, which collectively manage around £13bn in assets.
McDonald will take up her position in mid-September, joining from Barclays where she was head of corporate banking in the eastern region, leading client engagement particularly on sustainable investing and green banking. Before that she worked in global syndications and trading at BNP Paribas.
McDonald takes over from Stephen Barrie, who was appointed deputy director of ethics and engagement to the Church of England Pensions Board in January.
---
Asset Management Exchange (AMX) – Willis Towers Watson's institutional asset management platform has hired Christopher Head as head of business development. He previously worked at BlackRock for 13 years, most recently as head of UK local authorities.
Launched in February 2017, AMX manages more than $8bn (€7bn) in assets. It aims to standardise, centralise and streamline investing.
---
Pictet Asset Management – Nobel Gulati has become the fifth non-executive director of the Swiss asset manager's board. Earlier this year he retired from Two Sigma, a US-based hedge fund, after 12 years. Gulati also serves on the executive board of the Wharton Customer Analytics Initiative, an academic research centre focusing on the development and application of data science and analytics methods across industries.
---
Hermes Investment Management – Andrew Parry has left Hermes, where he was most recently head of sustainable investing, to pursue a new opportunity. He joined the firm in 2009, initially as chief executive and co-head of investment for Hermes Sourcecap, now Hermes European Equities. He became head of equities in 2014 and took on responsibility for impact investing in 2016. In 2017 he became head of sustainable investing.
A spokesperson for the firm said Leon Kamhi, head of responsibility, would take on Parry's responsibilities.
---
EB-Sustainable Investment Management (EB-SIM) – The asset management arm of the bank for Germany's Protestant church has expanded its institutional sales team with the appointment of Rainer Ottemann and Oliver Müller. Otteman joins from Quant Capital Management and Müller from Raiffeisen Capital Management.
---
Metzler Asset Management – The €74bn private bank-owned asset manager has set up a sustainable investment office and hired Jan Rabe and Daniel Sailer to implement and further develop the environmental, social and corporate governance (ESG) strategy.
Rabe was previously responsible for European equities ESG research at Deutsche Bank where he worked for nearly 10 years. Daniel Sailer has eight years of experience in ESG research and benchmarks, most recently at MSCI where he led the ESG distribution team for Germany, Austria and Switzerland.
---
Faros Consulting – Harald Eggerstedt has joined the German investment consultant from Willis Towers Watson. He has been appointed head of manager selection for fixed income. Before Willis Towers Watson, where he was senior investment consultant until his departure earlier this year, Eggerstedt worked at broker RIA Capital Markets in Edinburgh as credit strategist. He also worked for the Commerzbank group for several years, including as fund manager for international bonds.
---
Capital Cranfield – Kevin Wesbroom has joined the firm as a professional trustee. A well-known actuarial adviser, he retired from Aon in June after more than 40 years at the consultancy, a period during which he was at the forefront of some of the industry's most important developments and an advocate of collective defined contribution (CDC) arrangements. He was a lead member of the industry group that suggested the creation of superfunds for the consolidation of DB schemes.
---
PGIM Investments – The US fund manager has established its first office in Switzerland, hiring Pascal Weber to grow its relationships with global, regional and local banks, as well as financial intermediaries. The company said Weber, who is based in Zurich, "will also be supported by additional resources to strengthen the marketing of PGIM's asset management capabilities".
He joins PGIM Investments from AllianceBernstein where he was responsible for financial intermediary sales in Switzerland. Prior to this, he was a relationship manager at Credit Suisse, focusing on major Swiss institutional clients.
---
Observatoire de l'Epargne Européenne (OEE) – Jean Eyraud, former president of the French institutional investor association Af2i, has been elected vice president of the non-profit association, according to French media reports. The European savings "observatory" carries out or supports research on savings with a view to enhancing the understanding of how savings relate to growth.
Eyraud remains active within Af2i as honorary president and adviser to Jean-François Boulier, his successor. He is also a member of the French financial markets regulator's advisory committee on asset management and institutional investors.