Leading proxy advisory firms in the EU have committed to a new governance and oversight structure in updated best practice principles, in a bid to address a mix of issuer and investor concerns, regulatory developments, and "continued market misperceptions".
The 2019 principles, formally launched today, were the culmination of a two-year independent review process that took into account a 2015 report from EU watchdog ESMA , requirements of the revised EU Shareholder Rights Directive (SRD II), the latest stewardship codes globally, and "the important input of regulators, investors, issuers and other stakeholders" received through various channels.
The original principles were established in 2014 by a group of proxy advisers – the Best Practice Principles for Shareholder Voting Research and Analysis Group (BPPG) – that came together and after ESMA recommended the industry create a voluntary code of conduct.
ISS, Glass Lewis and other companies sponsoring the principles have today agreed to appoint an oversight committee, whose responsibilities will include carrying out an annual review of the best practice principles and signatories' public compliance statements.
The oversight committee will comprise investor and issuer representatives as well as independent members, and will have an independent chair. A spokeswoman told IPE the recruitment process had not yet started but would be completed in the second half of the year.
Daniëlle Melis, a Dutch finance professional and chair of the independent review, said: "I am confident that the review process has resulted in a thoroughly reviewed, globally applicable, updated set of principles and guidance.
"In particular, this includes new governance, monitoring and reporting structures in which stakeholders can recognise the ambition of the BPPG to act in accordance with the highest standards and to be transparent about their activities and policies."
She added that the current members of the BPPG, the founding signatories to the principles, had "respected investor [and] issuer concerns, as well as differences in various service provider business models notwithstanding being competitors in their respective markets, in order to promote the integrity and efficiency of shareholder voting research services, which play an important role in investors exercising their stewardship rights and responsibilities effectively".
Delineating responsibilities
Proxy advisers provide analysis and make recommendations on how to vote on resolutions at listed companies' general meetings. In the US in particular the industry has been accused of a lack of transparency and conflicts of interest, and of being too influential.
According to a BPPG statement on behalf of Melis, there were "continued market misperceptions regarding the alleged over-influence of proxy advisers and/or alleged 'robo-voting' on the part of investors".
In a bid to address this, the updated principles highlighted the importance of delineating investor and proxy adviser responsibilities. They stated that "ultimate responsibility to monitor investments and make voting decisions lies with investors" and that the use of third-party services "does not shift this responsibility or relieve investors from any fiduciary duty owed to their clients".
Other changes to the principles included specifying that signatories should disclose to what extent issuers have the opportunity to review or comment on voting recommendations or analysis, and the addition of a paragraph to address investor concerns that they should be in a position to review the research or analysis sufficiently in advance of the vote deadline ahead of a general meeting.
Further reading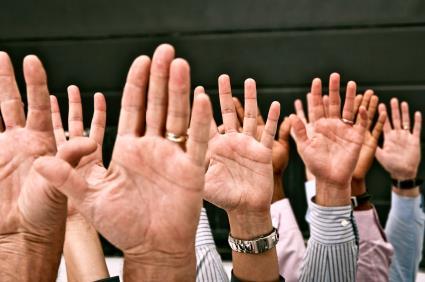 Letter from the US: Practitioners defend ESG from executive threat
The proxy season was different in the US this year, writes Maria Teresa Cometto – ESG resolutions are under scrutiny by the Trump administration and the Securities and Exchange Commission (SEC).
Analysis: US proxy process under scrutiny – ESG under threat?
The PRI issued a warning about potential regulatory headwinds for ESG investors and proxy voting practices ahead of a roundtable discussion hosted by the SEC in November 2018.