UK asset managers will be required to publish their policies for engagement with investee companies and annual information on how this has been implemented, or publicly explain why they are not doing so, with effect from next month.
According to the Financial Conduct Authority (FCA), which announced the rules today, asset managers must also "provide information to asset owners, including on how their investment strategies contribute to the medium to long-term performance of the assets".
The regulator said the rules were "a close copy-out" of relevant requirements in the revised EU Shareholder Rights Directive (SRD II), except with regard to geographic scope.
The rules will namely apply to investments in shares traded not only on markets in the European Economic Area (EEA) – which is the minimum requirement of SRD II – but also on "comparable" markets outside the EEA.
The new rules come into effect on 10 June, which is the deadline for EU member states to implement SRD II, itself passed in 2017. However, given the short time period between publication of the rules and their becoming effective, the FCA indicated that asset managers could explain what they were doing to develop an engagement policy if they did not have one to publish.
We've introduced new requirements to improve #shareholder engagement and increase transparency around #stewardship. These rules implement the provisions of the amended Shareholder Rights Directive (SRD II) https://t.co/MpTbuqC6kp pic.twitter.com/LO8rrUx04I

— FCA (@TheFCA) May 31, 2019
'Important baseline'
The new rules represented "an important baseline for stewardship actions", according to the FCA. Deciding whether and how to build on this would need to be "carefully" considered, it added.
At present the hope is that greater transparency will "encourage the emergence of a market where firms in part compete on their effective stewardship".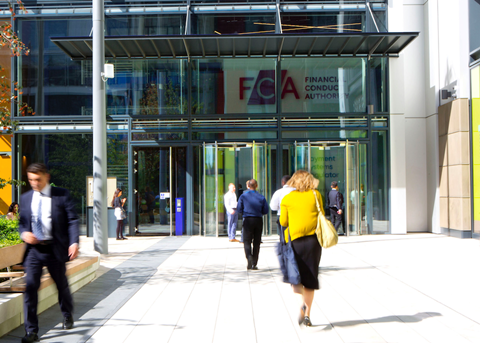 Proposals for the final rules unveiled today were part of a package of stewardship-related announcements made at the end of January, with the Financial Reporting Council also setting out a draft revised Stewardship Code. The FCA today said it might take time for SRD II, the revised code and related initiatives to embed.
The regulator also said it recognised that firms should not be expected to exercise stewardship in an identical way, or to the same intensity, or uniformly in all markets. The rules on shareholder engagement policies apply on a comply-or-explain basis.
"One aim of SRD II is to enable asset owners to understand the way in which their asset managers engage with the companies in which they invest," the FCA said. "Different asset managers choose to explain their offerings in different ways. Asset owners can then judge whether or not that offering meets their needs."
Publication of the new rules to implement SRD II comes after the Association of Member Nominated Trustees called on the FCA to investigate a "market failure" with regard to fund managers' voting policies. The trustee body has been pushing for asset managers to accept client-directed voting in pooled funds, in particular on the basis of its voting guidelines on environmental, social and corporate governance matters.
A spokesperson for the FCA said it was considering the association's letter and planned to meet with it to discuss its concerns.