The Financial Reporting Council (FRC) has proposed revisions to the UK's stewardship code that would hold institutional investors to "substantially higher" standards of policy and practice.
The draft 2019 code – on which it launched a consultation today – aimed "to create a market for stewardship driven by a demand from asset owners and beneficiaries for better quality information about how asset managers and service providers fulfil their responsibilities".
Win Bischoff, chair of the FRC, said the review of the code "recognises the significant changes in the investment industry and stewardship landscape since the 2012 revision".
"It sets both higher expectations for stewardship practice and introduces more rigorous public reporting with a focus on outcomes and effectiveness," he added. "We believe the changes proposed put it at the forefront of stewardship internationally."
The changes come a month after a review of the FRC proposed scrapping the audit regulator and replacing it with an independent statutory regulatory body. The Kingman review also advocated a "fundamental shift in approach" to the stewardship code and said serious thought should be given to abolishing it if it could not focus on "outcomes and effectiveness" rather than policy statements.
The consultation on the proposed changes to the stewardship code is part of a package of papers released today.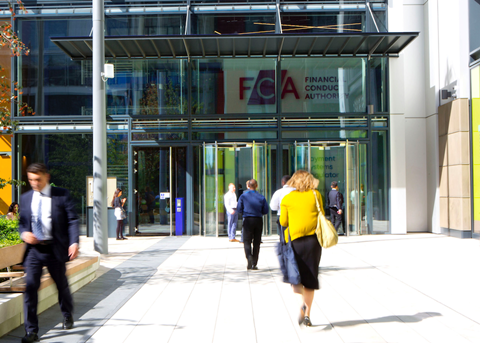 UK financial services regulator the Financial Conduct Authority (FCA) has launched a consultation on measures to implement the amended Shareholder Rights Directive for asset managers and life insurers, saying that its proposed new rules would set "an important baseline in a continuum of measures to drive effective stewardship." .
The revised stewardship code aimed to encourage higher standards beyond the minimum, it added.
The FCA also published a joint discussion paper with the FRC, which it said aimed to "provide an appropriate platform" for a broader debate on stewardship – its importance and how it is best achieved.
Fergus Moffatt, head of UK policy at campaign group ShareAction, said: "Given the FCA's responsibility to supervise the conduct of asset management firms, carry out enforcement activities and achieve good consumer outcomes, it could feasibly play a more prominent role on stewardship."
What's in the new code?
The draft 2019 stewardship code is based on a new definition of stewardship, which identifies its primary purpose as "looking after the assets of beneficiaries that have been entrusted to the care of others".
This, according to the FRC, assigned asset owners a central role in promoting effective stewardship practice and in the selection, monitoring and evaluation of asset managers acting on their behalf.
The FRC also proposed a broader scope for the code, with signatories also expected to exercise stewardship across assets outside of listed equities including fixed income and infrastructure equity.
Asset owner and asset manager signatories to the code should, for example, "explain their policy on bond engagement, including the extent to which they engage pre- and post-issuance of bonds", the FRC said.
"The draft 2019 code sets higher standards for asset owners and asset managers regarding how they integrate stewardship responsibilities into their investment processes"

Financial Reporting Council
The revised code also "sets higher standards for asset owners and asset managers regarding how they integrate stewardship responsibilities into their investment processes," the FRC explained.
One of the provisions in the draft code states that they would need to "disclose the structures and processes they have in place to ensure that information gathered through stewardship activities is factored directly into investment decision-making".
The revised code has a focus on purpose, values and culture, which is intended to align it with the new UK corporate governance code for companies.
Material ESG factors
The draft code makes explicit reference to environmental, social and corporate governance (ESG) factors, and signatories are expected to take into account material ESG issues when fulfilling their stewardship responsibilities. These changes align with recent changes to occupational pension regulations.
For example, under the proposed code, asset owner and asset manager signatories would need to explain how their approach to investment and stewardship "is aligned with the investment time horizon of beneficiaries, including how they take material ESG factors into account".
The FRC has also heeded feedback that the code should be more clearly tailored to the different roles of different entities in the investment chain.
The draft code differentiates between asset owners, asset managers, and service providers, including investment consultants and proxy advisers.
Under the new code, pension funds with internally managed assets would follow principles and provisions for both asset managers and asset owners.
The FRC has also proposed more rigorous requirements for reporting. Investors would be required to publish a policy and practice statement upon signing the code, and an annual activities and outcomes report. Reporting would be subject to increased oversight by the FRC.
Stakeholders welcome new code
Andrew Ninian, director of stewardship and corporate governance at the Investment Association:
"Asset managers have been clear that any new code should require signatories to report against actual stewardship activity, rather than just the policy that sits behind them, and should also reflect the growing range of issues that asset managers engage on, such as diversity and ESG.
"The new proposed code recognises these key issues and provides a platform for them to be firmly embedded in the final version of the stewardship code."
Caroline Escott, policy lead for investment and stewardship at the Pensions and Lifetime Savings Association: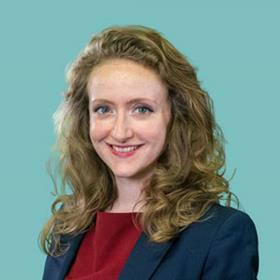 "We're pleased to see that many of these new proposals are in line with what our members have been calling for. Ensuring the code clearly explains how the principles apply to asset owners should make it easier for them to make sure their asset managers are undertaking effective stewardship.
"We also welcome the specific reference to [ESG] issues as these can represent significant risks and opportunities to companies, so it's important these are drawn out."
Fergus Moffatt, head of UK policy at ShareAction: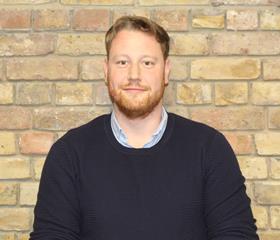 "We support many of the changes proposed by the FRC in its consultation paper, particularly around clearer distinctions on the duties of the different types of signatory to the code…
"In addition, the explicit reference to environmental and social factors throughout the document is an extremely positive step forward and the recognition by the regulator that ESG factors can be financially material – and in such instances should be considered by signatories – is good news for companies, investors, savers, and the environment."