Two Scottish local authority pension funds are preparing to merge legacy transport schemes in an attempt to efficiently manage an eventual run-off.
Strathclyde Pension Fund – part of Scotland's Local Government Pension Scheme (LGPS) – has proposed merging its £206.9m (€230m) No.3 Fund section with the £100.1m Aberdeen City Council Transport Fund, part of the North East Scotland Pension Fund (NESPF).
Both funds cater for employees of FirstGroup – a private company that operates bus services – in Glasgow and Aberdeen. UK bus services were privatised in the 1980s but pension arrangements remained with the LGPS.
In its latest annual report, the Strathclyde fund – which manages £21.3bn in total for current and former council workers in the Glasgow area – said the No.3 Fund was "well past its natural growth phase and starting to enter run-off".
In the 12 months to the end of March 2018, the No.3 Fund paid out £7.8m in benefits while taking in only £1.7m in contributions from its single sponsoring employer and its diminishing number of active members.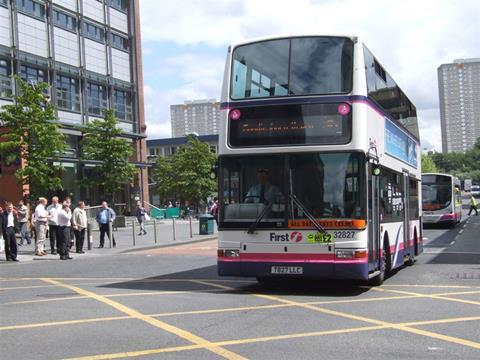 Similarly, the Aberdeen City Council Transport Fund was also cashflow negative, according to its latest annual report. In the 2017-18 financial year it paid out £4.1m and received contributions of £2.4m.
At a meeting in December, the committee overseeing the Strathclyde Pension Fund said FirstGroup had expressed a preference for an insurance buy-in for the No.3 Fund as an exit strategy. The committee rejected this "as it was not clear that there would be any net benefit to Strathclyde Pension Fund".
However, a spokeswoman for Aberdeen City Council told IPE the NESPF was still considering options for an insurance buy-in once the merger was complete.
The deal is currently subject to agreement from the NESPF's oversight committee and Scottish ministers. A spokesman for Glasgow City Council said the merger was slated to complete "some time later this year".
If the merger goes through, it will mark just the second time a private sector company has consolidated schemes within the LGPS.
In late 2017, FirstGroup transferred two schemes with a combined £700m in assets from the LGPS funds for West Yorkshire and South Yorkshire to the Greater Manchester Pension Fund, creating a £1bn transport scheme.
Scotland's LGPS funds are currently subject to a consultation regarding future options for consolidation – although Strathclyde has argued against pursuing a similar approach to asset pooling as has been applied to LGPS funds in England and Wales.