Lloyds Banking Group has reached a settlement with Standard Life Aberdeen (SLA) over a £104bn (€116.5bn) fund management contract after the bank attempted to sack the asset manager last year.
The settlement, announced by SLA this morning, means Lloyds will pay £140m in compensation and retain the asset manager for a £35bn mandate, comprising £30bn of passive assets and £5bn in real estate funds, until at least April 2022.
Lloyds announced that it intended to retender the contracts – which predominantly related to its subsidiary Scottish Widows – in February 2018. It claimed that the merger between Aberdeen Asset Management and Standard Life in 2017 meant its investments were being run by a competitor in the insurance market.
SLA challenged Lloyds' decision, and a tribunal ruled in March this year that Lloyds could not terminate the investment contracts as it had intended.
The settlement could mean delays to Lloyds' plan to set up a £13bn wealth management business in a joint venture with Schroders. The two firms announced in October 2018 that the FTSE 100-listed asset manager would also run £67bn in insurance assets.
In addition, the deal could also delay a £30bn passive management contract that Lloyds awarded to BlackRock, announced in October last year. The bank also said it was pursuing a strategic partnership with BlackRock, including collaboration in alternative asset classes, risk management and investment technology.
A spokesperson for Scottish Widows told IPE: "We are pleased to have been able to reach agreement with Standard Life Aberdeen. We will continue to work closely with SLA to ensure there is no disruption to performance or service as we begin the process of an orderly transfer of assets to our new partners.
"There will be no immediate changes for our customers and we'll keep them updated throughout this process."
In its statement this morning, SLA said assets would transfer to "third-party managers" in a series of tranches over the next nine months.
Chief executive Keith Skeoch added: "We are pleased with the settlement with [Lloyds] and believe that it represents a fair and positive outcome for both parties. We look forward to building on our relationship with [Lloyds] and continuing to deliver positive outcomes for their customers.
"The retention of assets in our passive strategies as well as active real estate portfolios positions us to benefit from scale and growth in these growing parts of the asset management industry."
Timeline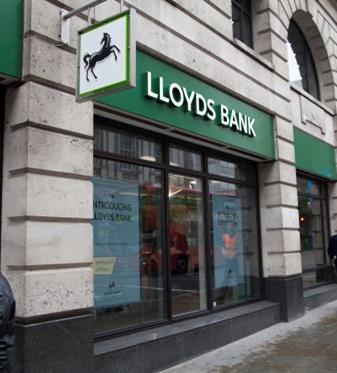 November 2013 – Aberdeen buys Scottish Widows Investment Partnership, bringing on board assets managed on behalf of Scottish Widows clients.
March 2017 – Aberdeen Asset Management merges with Standard Life in an £11bn deal.
February 2018 – Lloyds Banking Group announces plans to terminate the contract with Aberdeen Asset Management, then worth £109bn.
September 2018 – Standard Life Aberdeen sells its insurance business to Phoenix Group.
October 2018 – Lloyds appoints Schroders to run roughly £67bn of insurance assets and establish a new £13bn wealth management business.
October 2018 – BlackRock is appointed to run approximately £30bn in passive assets on behalf of Lloyds and Scottish Widows.
March 2019 – A tribunal rules that Lloyds cannot sack Aberdeen from the contract as it intended.