The UK's Investment Association (IA) has proposed a new cost disclosure framework, including transaction costs and securities lending revenues.
In a consultation published today, the fund management trade body presented a "common data engine" to provide a measure of asset management costs to multiple stakeholders and regulatory bodies.
The proposal comes as the fund management sector faces intense scrutiny of management costs and transparency regarding expenses incurred in portfolio management.
The IA has put forward templates for disclosure of costs and "contextual information" – including performance, trading volumes, and turnover – for pooled funds and segregated mandates.
The proposals are designed to comply with current UK disclosure rules, as well as impending new regulations such as MIFID II, which will require greater transparency regarding investment research.
They also take into account UK rules related to defined contribution pension scheme charges, and the requirements of local government pension schemes, the IA said.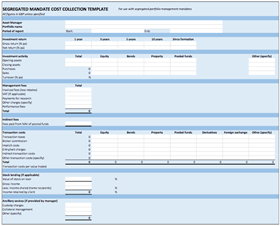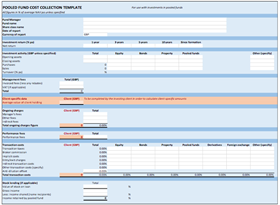 The trade body added that the proposals would "adapt as necessary" to the outcomes of the FCA's asset management market study. In last year's interim report, the UK regulator criticised "weak" competition on price and a lack of transparency across the sector. The FCA's final report is due out later this year.
Jonathan Lipkin, director of public policy at the IA, said: "The new code provides for the first time a common framework for enhanced disclosure across investment products and services. It is a major opportunity to consistently define and provide data on charges and transaction costs."
He added that the IA would seek "regulatory recognition" for its code within the regulator's rulebook, known as the Conduct of Business Sourcebook.
The IA is seeking responses by 19 May 2017 with a view to publishing its full proposal in Q3 2017.
The IA's paper can be accessed here.