The UK's business minister has promised an independent inquiry into the functioning of the accounting watchdog, the Financial Reporting Council.
Speaking last week to a parliamentary inquiry into the collapse of Carillion, Greg Clark said: "There is a strong case for reviewing the operations of the FRC, and that is something that I intend to require."
Clark, the secretary of state for the Department of Business, Energy and Industrial Strategy (BEIS), also hit back at claims made by FRC chief executive Stephen Haddrill that the watchdog needed government to beef up its powers.
Haddrill had told the inquiry at a hearing in late January that the FRC's "powers in relation to enforcement should be looked at". He argued that the trigger for misconduct was set too high and added that the FRC's "ability to review the report and accounts ought to be expanded."
However, Clark told MPs last week: "In the case of the FRC, I saw the evidence given to [the committee] that it needed a change to its powers in order to be, if I can put it this way, more vigorous. I do not agree with that."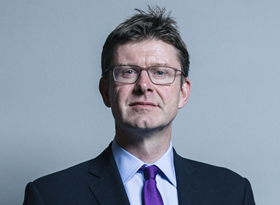 He went on to say that he expected the FRC to work closely with both the Financial Conduct Authority and the Insolvency Service to hold individuals and firms to account "using the full suite of powers that are available".
A BEIS spokesperson said: "The UK is admired around the world for its corporate governance regime and it's important to ensure all of our regulators continue to uphold those high standards.
"We intend to commission a review of the Financial Reporting Council's operations and will announce further details in due course."
Clark's comments came amid mounting public disquiet over both the timeliness and vigour of the FRC's audit investigations. Critics of the watchdog claim that it is too close to the audit firms that it regulates.
The FRC was set up in 1990 and is responsible for overseeing the disciplinary scheme for both the accountancy and actuarial professions. It is also responsible for maintaining the UK Corporate Governance and Stewardship Codes.
Carillion FDs under investigation
Meanwhile, the FRC has announced a probe into the conduct of Carillion's two former finance directors, Richard Adam and Zafar Khan.
The audit watchdog said the inquiry would cover Carillion's financial reports for the 2014, 2015 and 2016 year-ends, as well as the six months to the end of 30 June 2017 and other financial reports and information between 2014 and 2017.
In January the FRC said it would scrutinise KPMG's audit of Carillion's accounts, promising to conduct the investigations "as quickly and thoroughly as possible".