The UK's Pensions Regulator (TPR) has promised to extend its regulatory grip and intervene to ensure defined benefit (DB) schemes are properly funded to meet their liabilities.
In its corporate plan for 2019-22 TPR stated that, as part of its more proactive and targeted approach, hundreds more schemes would be contacted in the coming year – including the use of a "rapid response" team to respond more quickly to intelligence about companies or major restructuring plans.
The regulator said: "Communications clarifying duties and TPR's expectations will be sent to DB schemes, newly authorised master trusts, defined contribution (DC) schemes and new employers with auto-enrolment responsibilities."
Charles Counsell, chief executive of TPR, said he recognised the plan was being published at a time of "great change in both the pensions landscape and the way TPR works", citing the increase in automatic enrolment contributions to 8%, effective from last month, and the new authorisation regime for master trusts.
TPR said it had identified core regulatory risks that would pose "a significant threat to the achievement of our regulatory outcomes", in order to establish its priorities for the next three years.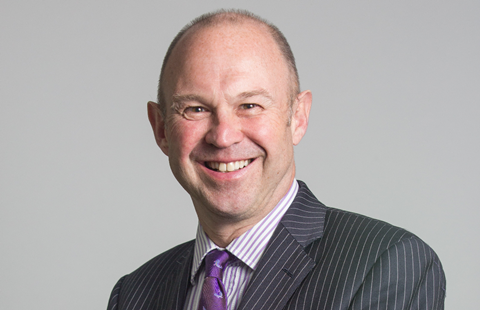 These risks included: the failure or unmanaged exit of a trust-based scheme or its provider; excessive numbers of individuals opting out or not saving into pensions; and pension schemes or their members becoming victims of fraud.
Counsell – who took over from Lesley Titcomb as TPR boss at the start of last month – said that with the regulator's powers now extending to far more schemes than in the past, including smaller schemes, it would engage with them "if they cause us concern".
TPR's enforcement team would carry out "full investigations into those who wilfully or persistently flout their duties", he added.
In the plan, TPR said it had already been using "a broader range of our powers to deter and punish those who persistently fail to comply" over the past 12 months.
"The past year has seen our first prosecution for fraud, our first custodial sentence, and the courts handing down the largest ever fine following a TPR prosecution," said the regulator's chairman Mark Boyle.
"We have also seen a number of high-profile cases being resolved, including Southern Water agreeing to pay £50m [€57.1m] into its pension scheme under a shortened recovery plan."
TPR confirmed it would continue working with other UK regulators, in particular the Financial Conduct Authority (FCA) and the Money and Pensions Service, on DB to DC transfers, and that it would be launching a joint review of the "consumer pensions journey" with the FCA.
Laura McLaren, partner at Hymans Robertson, said the regulator's plan served to reaffirm its pledge last year to be "clearer, quicker, tougher".
"A clear sign of its hardening stance comes under the heading of 'using a broader range of powers' where the regulator is at pains to demonstrate it has both sharp teeth and well exercised jaws, with examples of where it has taken decisive action," McLaren said.
"With many trustees and sponsors already starting to feel the impact of this shift we believe that increasing clarity and transparency should be welcomed.
Recent Hymans Robertson research showed 29% of trustees wanted to see "more clarity on what 'prudence' and 'affordable' mean", she added, with 13% "valuing more clarity on when TPR will intervene".
"This greater clarity will in turn help to inform those who are at greater risk of intervention to understand what to expect if the regulator's jaws come down in their direction," she said.
This article was updated on 17 May to add comment from Hymans Robertson.