Insurance giant Legal & General (L&G) has insured the UK liabilities of an unnamed Fortune 500-listed company in a transaction worth £285m (€321m).
The deal covers roughly 1,100 members and follows an "enhanced transfer value" exercise, which involved the scheme boosting the value of members' total benefits to provide an added incentive to take their pensions out of the defined benefit structure.
Laura Mason, CEO of L&G Retirement Institutional, said early engagement with the scheme's trustee board meant the insurer was able to grant "price certainty… while enabling them to offer flexibility" to members.
"In this busy market, we remain focused on providing innovative and tailored solutions that enable trustees and sponsoring companies to secure their members' benefits efficiently, while fully settling their pension obligations," Mason added.
The deal follows L&G's £4.4bn buy-in with the Airways Pension Scheme, announced last week – the UK's biggest ever single bulk annuity transaction.
Brewery dilutes pension risk with £50m buy-in
In a separate de-risking deal, brewery firm Greene King has secured a £50m buy-in for its Spirit (Legacy) Pension Scheme.
The contract was agreed with Scottish Widows and marked the scheme's first bulk annuity deal. Aon, which acted as adviser to the pension fund, said the Spirit scheme planned to secure further buy-ins in the future "when supported by the scheme's asset strategy and available market pricing".
Iain Urquhart, chairman of the trustee board of the Spirit (Legacy) Pension Scheme, said: "The scheme has progressed well on its journey to providing full and permanent benefit security, and reaching this important landmark as part of the wider plan represents good progress."
The transaction made use of Aon's Compass platform, which is designed to streamline the bulk annuity purchase process. Dominic Grimley, risk settlement adviser at Aon, said it had allowed the trustees and the company to react "quickly to capture a market opportunity".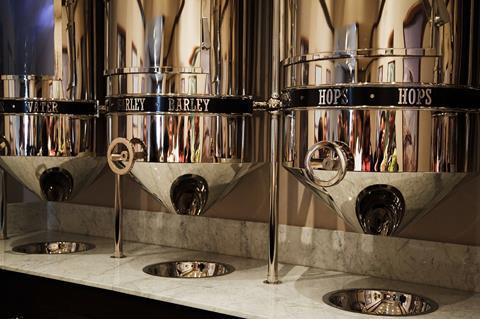 Willis Towers Watson selects Hermes for stewardship mandate
Consultancy giant Willis Towers Watson has appointed Hermes Equity Ownership Services to provide voting and engagement services to its £3bn Global Equity Focus fund.
Hans-Christoph Hirt, head of Hermes EOS, said his company would engage with the fund's holdings "on a wide range of issues, including business strategy and risk management" as well as environmental, social and corporate governance issues.
Craig Baker, global CIO at Willis Towers Watson, added: "We believe that the principles underlying sustainable investment, including effective stewardship and responsible ownership practices, form the cornerstone of a successful long-term investment strategy. We are committed to being at the forefront of sustainable investing."
The Global Equity Focus fund is a 'best ideas' product launched by the consultancy in 2016 and containing the top 10-15 stock selections from eight of its top rated equity managers.