UK pension schemes face a collective bill of around £15bn (€16.9bn) after the High Court ruled that men and women must be paid the same benefits accrued through the country's "guaranteed minimum pension" (GMP) policy.
The ruling related to three defined benefit (DB) schemes sponsored by Lloyds Banking Group, but lawyers and consultants said the decision could affect thousands of UK DB schemes and payments going back over nearly 30 years.
Consultancy giant Aon, which advised Lloyds on the case, said the High Court had "acknowledged that there is legal requirement for schemes to equalise between male and female benefits" and had also presented several options for schemes adjusting to this requirement.
Tom Yorath, principal consultant at Aon and an expert witness in the case, said: "Our analysis suggests that for a typical scheme the average increase to individual pensions is around 1% – although depending on the scheme rules we have seen schemes where costs were up to four times this. On an industry-wide level this could mean a cost of around £15bn."
Deborah Cooper, partner at Mercer, put the figure at closer to £20bn, despite the court approving four options for implementing the judgement.
Aon's Yorath argued that men were more likely to benefit from adjusted payments as their GMP payments started from age 65, whereas women received theirs from age 60. However, individuals were unlikely to experience major changes to their payments.
He said: "While the overall costs to the industry are certainly significant, this ruling will not have a material benefit for all scheme members. Most pensioners will see no increase and for those pensioners who see some increase, only a small number will receive more than an extra few pounds a month."
What is the GMP?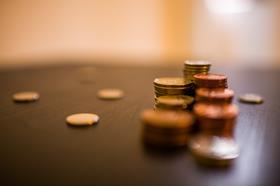 Members of some DB schemes accrued GMPs up until 1997. The concept was introduced as a way of ensuring that DB scheme members were no worse off if their scheme decided to opt out of the state second pension, an earnings-related addition to the UK's basic state pension that was scrapped in 2016.
In 1990, an EU judgement stated that workplace pension schemes could not grant different pension benefits to men and women, and pension schemes were adjusted accordingly.
GMPs are payable to men at age 65 and women at age 60. Although GMPs are paid directly by pension schemes, they were based on laws governing the state pension – which is payable at different ages for men and women. As such, it has been unclear ever since the 1990 ruling whether GMPs needed to be equalised along with other workplace pension benefits.
Although this week's decision only affects benefits accrued between 1990 and 1997, the payments – now deemed to be unequal – are still being paid by some schemes.
Long-term impact
In a report published earlier this month, consultancy LCP predicted that companies could be forced to foot this bill in the current financial year.
However, Royal London director of policy and former pensions minister Steve Webb warned today that the complexity of calculating payments could mean that "members will not be receiving cheques any time soon".
Carolyn Saunders, partner at law firm Pinsent Masons, added: "While the difference in an individual member's benefits will be relatively small, the actual cost to schemes is likely to be huge because the calculation process is far from straightforward."
Complications ahead
While the industry broadly welcomed the ruling, there remain implementation questions beyond the cost of paying benefits in arrears, particularly as the High Court gave pension schemes four methods of equalising GMPs.
John Cormell, a scheme actuary at Barnett Waddingham who leads his firm's work on GMP equalisation, said the decision "leaves open the door to… ultimately a much simpler pension landscape". However, the options open to schemes to implement the decision could result in further disputes and delays if sponsors and schemes cannot agree on a methodology, he added.
Simon Evans, employment legal director at DLA Piper, warned that some schemes that had transferred to insurance companies through buy-ins or buyouts without factoring in the GMP issue. "Further thought will be needed in relation to whether such cases now need to be re-opened," he said.
The Department for Work and Pensions is expected to publish guidance in response to the ruling, subject to any appeals.