John Chilman is to become chief executive of the £29bn (€33.5bn) pension provider for the UK railways sector.
He will be responsible for the Railways Pension Scheme's (Railpen) in-house investment manager, RPMI Railpen, and its pension administration business.
Chilman is currently the scheme's chair of trustees and has been on the trustee board since 2007.
His appointment follows the resignation of Phil Willcock, who will officially leave the scheme at the end of February after quitting less than a year into his role as CEO.
Chilman will take on his role at RPMI – the parent company for Railpen's investment and administration businesses – in June. He is currently group head of pensions at National Grid, overseeing the utility provider's pension arrangements in the UK and the US since May 2017.
He became chair of the trustee board of Railpen in 2014, having been a trustee director since 2007. He will step down from this role in March.
Chilman's experience also includes a period as group pensions director at transport company FirstGroup and group head of reward at HBOS, a high street banking group. He is also an independent trustee director for the Nestlé UK Pension Fund.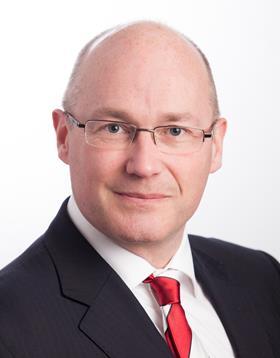 Babloo Ramamurthy, chairman of RPMI, said: "John's past knowledge and experience of RPMI and his reputation as an innovative leader for many years in the pensions industry will be invaluable to ensure RPMI continues to deliver the trustee's mission of paying members' pensions securely affordably and sustainably."
Chilman added: "RPMI is a fantastic business, with knowledgeable and passionate people delivering an incredibly important service for hundreds of clients and hundreds of thousands of pension scheme members."