Natixis Investment Managers, one of Europe's biggest investment houses, plans to launch a new subsidiary focused on infrastructure.
Subject to approval by the French regulator, Vauban Infrastructure Partners will oversee €2.8bn in assets and join Natixis' network of asset manager affiliate companies. It has been spun out of Mirova, which Natixis established in 2014.
The affiliate firm will be run as a partnership, Natixis said, with Gwenola Chambon as CEO and Mounir Corm as deputy CEO. The Vauban team has raised five funds and bought more than 50 assets during 10 years of operatons as part of Mirova.
Corm said Vauban aimed to double its assets under management in the next few years, adding: "Our mission is to continue to deliver long-term sustainable value to all our stakeholders, including investors, local communities, public entities, employees, and industrial partners, with the highest quality of service."
Jean Raby, CEO of Natixis Investment Managers, said: "At a time where the infrastructure investing market is growing significantly, creating a stand-alone specialised affiliate, with an entrepreneurial approach and proven track record, will enable global investors to more easily access the infrastructure investments fitting their specific needs and constraints."
The launch of Vauban follows a number of additions to Natixis' line up of affiliates focused on real assets and alternatives, including the creation of Flexstone Partners in December 2018, the acquisition of MV Credit in June 2018, and the launch of a private real asset debt co-investment offering run by Ostrum Asset Management and Natixis' investment banking arm.
Aegon targets China onshore market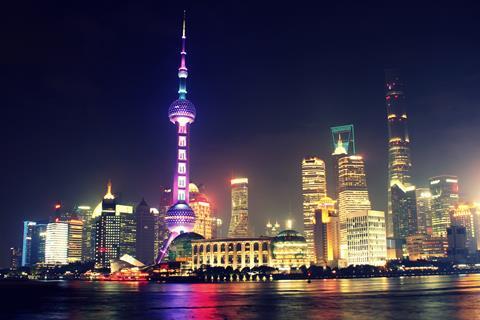 Aegon Asset Management has signed a memorandum of understanding (MoU) with the Shanghai Lujiazui Administration Bureau, a free trade zone in China, with a view to jointly supporting the establishment of a global asset management centre.
Aegon said the agreement "signalled its intention" to set up a subsidiary in Shanghai to distribute products to China's high net worth and institutional investor sectors.
The company already has a partnership in China with Industrial Securities, known as Aegon Industrial Fund Management Company (AIFMC), which was set up in 2008. The new company in Shanghai would "complement AIFMC's distribution strategy and investment capabilities", Aegon said.
Martin Davis, head of Aegon Asset Management Europe, said: "As signatories we will be one of an early group of global asset managers able to bring world class investment strategies to the domestic Chinese high net worth and institutional market.
"As such we are extremely pleased to be working with the Shanghai Lujiazui Administration Bureau to establish this new centre of asset management excellence."