The funding level of industry-wide pension funds in the Netherlands fell to an average of 96.9% in July, according to figures provided by De Nederlandsche Bank (DNB).
Five of the country's largest funds were already below the critical funding ratio at the end of July, which triggers mandatory cuts to pension rights.
The funding ratio of industry-wide schemes is thus approaching the critical limit that indicates whether a fund can recover to full funding within 10 years.
For an average pension fund, this critical level is set to rise from 88.2% to 94.7% as a result of new parameters that schemes will have to use from next year.
The ratios are expected to drop further in August. Earlier this month Aon calculated that the coverage ratio fell by 4 percentage points in the first week of August compared to the end of July.
Dutch pension industry publication Pension Pro analysed the Netherlands' 50 largest schemes and found that, the end of July, the country's largest pension fund ABP had a funding level below the critical line, along with five others. At this position they cannot recover to full funding within 10 years and must implement a cut to pension rights and pension payouts next year.
| Scheme | Coverage ratio | Assets (€bn) |
| --- | --- | --- |
| ABP | 93.9% | 442 |
| BPL | 92.2% | 18.7 |
| Levensmiddelen | 92.3% | 6.3 |
| Schoonmaak | 91.2% | 5.4 |
| Bakkers | 93.5% | 4.2 |
Source: Pensioen Pro research. Asset figures from 2019 update of IPE Top 1000 Pension Funds.
Company funds came out a lot better, with an average funding level of 113.4% at the end of July. This was, just as the 96.9% figure for industry-wide funds, a weighted average calculated on the basis of the DNB's interest rate structure including the ultimate forward rate.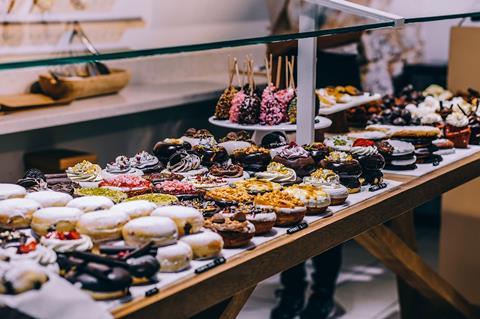 For all funds together this average amounted to 100.6%, a decrease of 1.1 percentage points compared to the end of June.
Another six industry funds have a funding level below the 100% and therefore not enough money to meet their nominal obligations. The PNO Media fund (95.8%) has already warned its scheme members that the chance of cuts has greatly increased. If it has to lower pension rights and payouts, it will spread out the cuts over a period of 10 years.
Healthcare pension fund PFZW has also warned that it may have to cut due to reaching the critical limit.
In addition, the pension fund for physiotherapists has a coverage ratio of less than 100%. The exact figure is not known, because the fund only publishes the policy coverage ratio. Its annual report showed that the funding level at the end of 2018 was 97.5%.
Of the company schemes, the pension fund of the Dutch employment and benefits agency UWV had the lowest funding level at the end of July: 99.4%. This scheme will have to apply unconditional cuts next year, just like the schemes for metal workers PMT and PME, because their ratios are below 100%.
The minimum funding level was recently lowered to 100% as part of a new pension agreement, but it was still insufficient to avoid pension cuts.