The key focus for improving an asset owner's investment approach in the coming decades is a long-term horizon, which should include long-term drivers of sustainability issues, such as climate change and good governance, according to experts on investment strategy.
At the IPE annual conference in Copenhagen this week, Jaap van Dam, director of investment strategy at €238bn Dutch asset manager PGGM and chair of the European chapter of the 300 Club, said pension funds must shift from a pure risk managewment/benchmark-based approach to a more returns-focused approach.
Van Dam, who reflected the views of the 300 Club, warned investors "needed to reduce the short-term mark-to-market volatility thinking".
"[A] new investment approach requires a much more selective set of assets in portfolios to achieve the desired outcome," he noted.
He continued: "There is now a lot of activity focused on reducing risks. But the biggest risk is that you will not achieve any returns in the coming decades."
Pension funds invest a substantial percentage of their assets in bonds, whci don't yield much, Van Dam explained, adding that "this is at odds with the idea that pension funds must use participants' capital productively."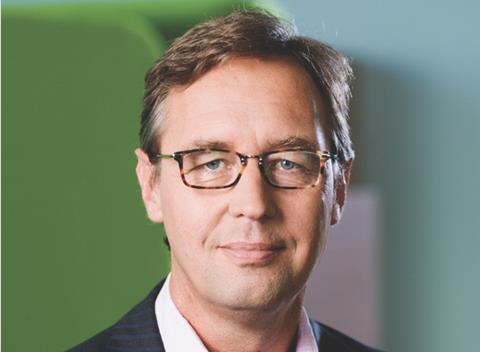 "A logical choice is a shift to more business values. But that conversation cannot be conducted now. Due to the great focus on nominal certainty, we have to deal with a mountain of limitations," he said.
"I am not saying that you should not invest in bonds at all. There are short-term obligations that you must cover with certainty. But if you look at PFZW, for example, the peak of obligations will be in 2050. And they will continue until at least 2100. For that, you really have to focus on long-term returns. We have to pursue that more than we do now," he continued.
He advocated more freedom for investors for long-term wealth creation with "immersed" governance and monitoring in mind.
"Pension funds issue mandates to asset managers, in which they have very limited freedom of movement around a benchmark," Van Dam sai, adding that perhaps better returns are achivable if managers can "look beyond the boundaries of their domain."
He said an asset manager should be able to get a "looser assignment". "The challenge is how you manage governance. The fund board must be more intensively involved," he said.
Van Dam said that a model where more internal management or a smaller number of external asset managers could be beneficial. "Everyone with responsibility for investing must be able to sit together at one table."
During a voting session, approximately 60% of delegates indicated that a focus on sustainable wealth creation would be the best way to align objectives and outcomes to managing assets over a long-term horizon, agreeing with the views of the 300 Club.
"The 300 Club agrees that internal management is better to maximise alignment between funds and the implementation," said Van Dam. "It sends out the strong message that as long as you create the strategy internally you can outsource the mandates externally.