Denmark's MP Pension has cut DKK80m (€10.7m) worth of holdings after publishing a position paper on firms doing business in parts of the world affected by armed conflict.
The pension fund for academics has removed three companies from its DKK115bn portfolio and plans to enter into talks with 17 other firms.
Jens Munch Holst, chief executive of MP Pension, said: "Conflict-affected areas is a topic that arouses strong feelings in many people, including our 130,000 members.
"We have really worked hard to evaluate the companies' behaviour objectively in relation to the international guidelines from the UN and the OECD – just as MP Pension usually does in order to make sure responsibility and return go hand in hand."
MP Pension has divested from Moroccan state-owned fertiliser producer OCP Group, citing its operations in Western Sahara. It also sold out of Germany's HeidelbergCement due its involvement in a mining facility in Palestine, and US technology company Motorola Solutions, which also operates in the West Bank.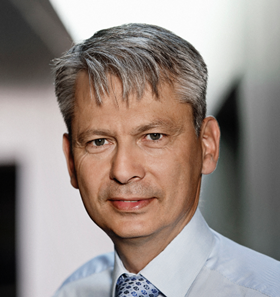 The 17 businesses under review also operated in war zones or areas where there was armed conflict, the pension fund said. It planned to investigate whether its guidelines had been violated and push companies to correct their standards of behaviour.
The fund said the three exclusions would release just over DKK80m to be reinvested, but said this would not affect its overall return. "On the contrary, MP Pension expects responsible companies to be the stock exchange winners of the future," it said.
The pension fund has now excluded 53 companies from its investment portfolio.
MP Pension has been particularly vocal on environmental, social and governance (ESG) issues recently.
In December, it cut Saudia Arabia and 13 other countries from its investment universe due to systematic human rights violations, increasing the total country blacklist to 30.
Earlier last year, the fund's CIO Anders Schelde told IPE he believed MP Pension had the biggest ESG department relative to its size of all Danish pension funds.