The UK's £3.8bn (€4.4bn) National Employment Savings Trust (NEST) has launched a trial of a savings product to sit alongside its auto-enrolment pension fund service.
At an event last night in London, the pension provider – set up by the UK government to lead the establishment of auto-enrolment into pension funds – announced it was testing a "sidecar" savings product with one of its clients.
Guy Opperman, pensions and financial inclusion minister, described the trial as a "ground-breaking project" that "has the full support of the Department for Work and Pensions and the Treasury".
The minister also called for the financial services groups supporting the launch to get their staff involved in the trial.
Timpsons, a high street chain of shops specialising in shoe repairs, will be the first employer to trial the savings account. It will roll out the service across its 5,600-strong workforce from the start of next year.
Opperman told attendees at the launch event: "I can't be financial inclusion minister without pointing out the opportunity to ensure your staff are signed on for something like this…
"If you're not motivated to support this, I question why you're here. This really matters."
How it works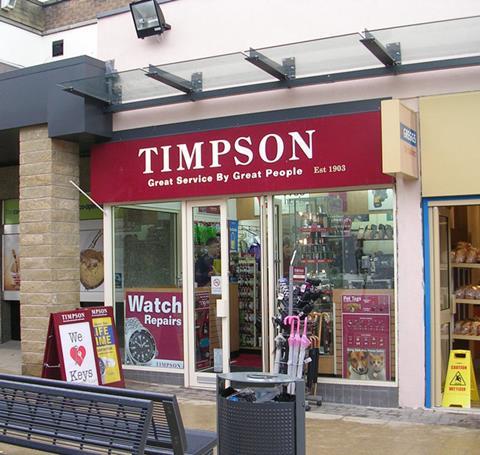 Designed to improve "financial resilience", the service will involve individual employees saving into what NEST has dubbed "jars", with any pension contributions above the auto-enrolment minimum (currently 8% of salary) diverted into the savings account.
This account is subject to a cap, set at £1,000 for the trial. Once the cap is hit, all contributions will go to the pension fund.
Investors will be able to access the savings account – NEST's research explored the application of barriers to accessing this account, but it has not implemented any formal restrictions. A spokeswoman for NEST said the account would be labelled "for emergencies", as studies had shown that this kind of framing could influence how people used the money.
Once the savings account falls back below the cap, contributions will automatically split again to pay into both accounts, until the savings account hits its limit again.
Caroline Rookes, a trustee at NEST and chief executive of the UK's Money Advice Service (MAS), said roughly a quarter of the UK population had no savings, and giving them the ability to save "absolutely transforms people's lives".
Michael Royce, strategic lead on budgeting and saving at MAS, added: "We hope that [the trial] builds on emerging evidence that workplace savings initiatives can be an effective means of helping people enhance their financial resilience throughout their working lives both for the short-to-medium term and for when they move into retirement."
The model was developed by NEST and backed by research from the Harvard Kennedy School in the US.
JP Morgan Chase's charitable foundation and MAS are providing financial resources for the trial, while Salary Finance will provide the savings accounts.