A ban on contingent charging on advice in the defined benefit (DB) transfer market announced by the UK regulator this morning underscores the need for pension schemes and sponsors to help members access advice, consultants have said.
The Financial Conduct Authority (FCA) this morning said that to reduce conflicts of interest it was banning, "except in certain limited circumstances", financial advisors from charging contingent fees when advising DB scheme members on transfers out of their final salary arrangements.
Under the contingent charging model advisors only get paid if the transfer goes ahead.
The ban on contingent charging is part of a package of measures, including to require firms to consider an available workplace pension scheme as a receiving scheme for a transfer, and to enable firms to give "abridged advice".
Christopher Woolard, interim chief executive officer of the FCA, said: "The proportion of customers who have been advised to transfer out of their DB pension is unacceptably high.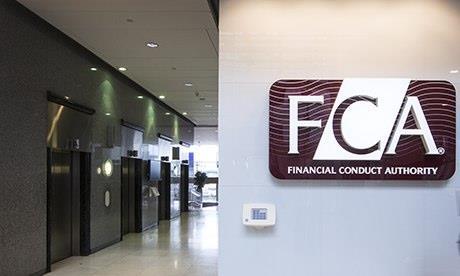 "While much of the advice we looked at was suitable, we are still finding too many cases in which transfers were not in the customer's best interests. […] The steps we are announcing today will drive up standards."
Mike Smedley, partner at Isio, said a ban on contingent charging eliminated one of the major risks that could lead to poor advice, but that "there is a risk of over-regulation".
"The missing piece of the jigsaw is the quality of advice provided to stay in a DB scheme, and how many people miss out on a transfer by not taking advice at all," he said.
"We hope the new abridged advice process can fill the gap, but there's a major challenge in making the regulation proportionate so that it becomes cost-effective and accessible for all."
Trustees, sponsors as advice facilitators
Reaffirming comments previously made by Barnett Waddingham, partner Simon Taylor drew attention to the role of DB trustees and sponsors in an environment of fewer regulated advisers and anticipated increased interest in transfers from scheme members in light of the economic fallout of COVID-19.
"Since it will be harder for members to find a trusted adviser themselves, scheme sponsors and trustees need to be thinking seriously about putting a support framework in place for members wanting to investigate transferring, ensuring they're offered independent and trusted advice which supports their short and long-term financial needs," he said.
"As we go through, and come out of, the current climate this is likely to be more valuable than ever to members."
At Hymans Robertson, partner Ryan Markham made a similar point.
"We remain strong advocates of trustees and sponsors facilitating quality financial advice for their members," he said. "A ban on contingent charging in conjunction with an increase in demand from individuals makes the business case here even more compelling."
The Pensions & Lifetime Savings Association has consistently called for a ban on contingent charging and master trusts policy lead Craig Rimmer today said: "With savers vulnerable to making hasty financial decisions during the uncertainty arising from the pandemic, our disappointment is that the ban is not happening even sooner.
"It would be better to raise the quality bar for pension transfer advice now rather than wait until 1 October," he said.
Hymans Robertson's Markham said it was positive the FCA had delayed the ban taking effect until then.
The PLSA's Rimmer welcomed the FCA stating that a workplace pension should be considered first as a destination for any pension transfer.
"With generally lower charges and default investment strategies suitable for the majority of people they provide a straight-forward and affordable path for advised savers," he said.
Steve Webb, former pensions minister and now partner at consultancy LCP, gave a damning assessing of the state of play concerning DB transfer advice in a reaction to the FCA's announcement.
"Successful regulation would have left members with a wide choice of quality independent advisers," he said. "Instead, poor conduct by some advisers and poor regulation means that the DB transfer advice market is simply not working."
FCA-TPR talk 'plain English' to DB savers
The FCA's pension transfer advice announcement coincided with it and The Pensions Regulator today revealing a "plain English factsheet" for DB savers, including to remind them that transferring into anoher type of arrangement was unlikely to be in their long-term interests.
Charles Counsell, chief executive officer of TPR, said: "Leaving a DB pension is one of the most significant financial decisions savers can make and so our joint factsheet is a really important tool to alert them to what they may lose if they take this step.
"It also explains the key things to consider before seeking advice on a DB transfer."
To read the digital edition of IPE's latest magazine click here.