SEB Investment Management, AMF, Mercer, Redington, Robeco, XPS Pensions Group, Morningstar, Universal-Investment, Morgan Stanley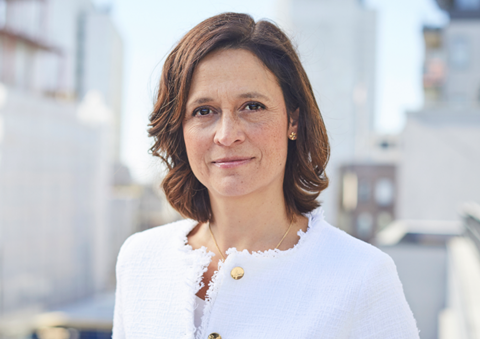 AMF/SEB – Javiera Ragnartz (pictured), chief investment officer at the SEK619bn (€59.3bn) Swedish pension provider AMF , is leaving for a new job as chief executive of SEB's subsidiary SEB Investment Management , as well as overseeing the bank's investment activities.
Ragnartz has been CIO at AMF since the spring of 2017. Before this she worked at Riksbanken, the Swedish central bank, and has also led the fund management company at Handelsbanken.
In her new role at SEB, she will report to the board of SEB Investment Management as well as Johan Torgeby, SEB's president and chief executive.
AMF said it had already started the process of recruiting a replacement for Ragnartz, who was to stay at the Stockholm-based organisation for the time being to ensure an orderly handover. SEB said she would take up her new role at the bank this summer.
---
Mercer – Andrew Kirton , Mercer's chief investment officer, is to exit the consultancy giant at the end of March after more than 20 years at the firm. He has held a variety of roles at Mercer during that period, including head of investment consulting for the company's UK, Europe, and global operations.
Most recently Kirton has been working on the consultancy's responses to the UK Competition and Markets Authority's investigation into the investment consulting and fiduciary management sectors.
Mercer said Kirton's responsibilities would be shared between four senior staff: Hooman Kaveh, global CIO for delegated investment solutions; Bill Muysken, global CIO for alternatives; Deb Clarke, global head of investment research; and Donn Cox, alternatives business leader. Cox joined Mercer last year through its acquisition of Pavilion, a US consultant.
Meanwhile, Mercer has also made a number of additional appointments following the acquisitions of Pavilion and Summit Strategies Group last year, as well as its strategic partnership with Morningstar.
Graham Pearce has been appointed global segment leader for Mercer's defined benefit (DB) client group, responsible for actuarial and investment advice strategy for this sector. He replaces Benoit Hudon , who recently took on the role of UK wealth leader for the company.
Bruce Cadenhead is Mercer's new global chief actuary, while Troy Saharic has been appointed global segment leader for defined contribution (DC) and master trusts.
---
Redington – The UK consultancy group has hired Carolyn Schuster-Woldan from LCP . In her new role she will be a managing director in Redington's investment consulting team.
At LCP Schuster-Woldan was a lead consultant to a range of defined benefit schemes, advising on objectives, strategy and implementation. She previously worked at Mercer and Hewitt Bacon & Woodrow (now part of Aon).
---
Robeco – The €171bn Dutch asset management group has hired Andrew Knell as director of business development for its UK institutional team. He joins from Northern Trust Asset Management where he was senior investment strategist for the global equity team. He previously worked at Russell Investments for eight years, latterly as client executive for Russell Indexes.
Robeco said Knell would be responsible for growing Robeco's institutional client base. The firm already runs roughly £7bn for UK clients, including insurers, pension funds and fiduciary managers.
In addition, Robeco has hired Connor Murphy from Fidelity International as a business development analyst in the UK institutional team.
---
XPS Pensions Group – Robert Evans has joined the UK consultant as a principal. He was previously at Mercer where he provided strategic advice to pension fund trustees.
Paul Cuff, CEO at XPS Pensions Group, said Evans would "further strengthen our actuarial consulting team and demonstrates our commitment to growing the business". "Pension schemes are going through a huge volume of change and need the right support, expertise and advice," Cuff added.
---
Morningstar – The investment research provider has appointed Paul Malone as CEO for its UK operations and regional leader for "west EMEA". He has worked at Morningstar for 10 years, most recently as head of UK sales and business development.
---
Universal-Investment – The German asset management giant has hired Sean O'Driscoll as its new country head for Luxembourg. He joins from AXA Funds Management in Luxembourg, where he also served as country head. He has also lead Luxembourg and Irish operations at BlackRock and helped expand State Street's Irish business.
O'Driscoll will be responsible for growing Universal's platform for third-party asset managers in the Grand Duchy. Universal has more than €50bn in assets under administration in Luxembourg, the company said in a statement.
---
Morgan Stanley Investment Management (MSIM) – Portfolio manager Vladimir Demine has been appointed to the newly created role of head of ESG research in MSIM's international equity team. The asset manager said he would be analysing thematic environmental, social and governance (ESG) issues and liaising with its global stewardship team and Morgan Stanley's Institute for Sustainable Investing and global sustainable finance team. Demine joined Morgan Stanley in 2009 from UBS Global Asset Management.