The UK's top financial regulator has warned of fragmented markets and liquidity shortfalls if the country exits the EU in March without a withdrawal agreement.
Reduced liquidity could push up costs and make it harder to execute large transactions, the Financial Conduct Authority (FCA) said in a Brexit impact assessment report, published today.
If no deal is agreed by the time the UK exits on 29 March, firms "may be unable to trade certain securities" between the UK and the European Economic Area (EEA), the FCA said.
"This could lead to a fragmented market as UK and EEA firms would no longer be able to use the same pool of liquidity," the regulator said. "Over time, this could have a harmful impact on financial services markets more widely, through reduced competition and increased costs for consumers in both the EEA and UK."
In some areas of the corporate bond markets liquidity has already fallen significantly since the financial crisis as capital requirements imposed on banks have reduced their role as intermediaries.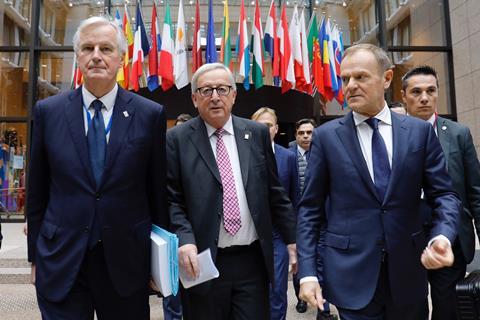 In the wake of the UK's referendum on EU membership in 2016 a number of UK real estate funds were forced to close to redemptions as investors attempted to pull their money out.
EU leaders signed off on a draft agreement on Sunday, while UK lawmakers will vote on whether or not to ratify the deal on 11 December.
There has been significant opposition to the deal from all political parties in the UK parliament, but in an impact assessment document published today the FCA said the draft withdrawal agreement was "preferable" to a 'no deal' scenario.
An assessment from the Bank of England's Financial Policy Committee, which monitors macroeconomic risks, found that the UK economy was "resilient" to the shock expected in the event of a no-deal Brexit, due to existing or pending legislation and other contingency planning.
However, the FCA said the committee "noted that… significant asset repricing could test market functioning and affect the provision of market-based finance".
"Notably, market functioning could be impacted by high demand for liquidity, including from open-ended investment funds," the FCA's report said.
The FCA's EU Withdrawal Impact Assessment report is available here.