The UK's trade body for pension funds has put consolidation at the heart of a new four-year strategy plan.
The Pensions and Lifetime Savings Association (PLSA) announced today that improving scale and advocating for consolidation efforts would be one of four main aims for the trde body over the course of the next four years.
As well as supporting consolidation of pension schemes, the PLSA said it would focus on raising scheme governance standards, improving pension outcomes, and boosting member engagement.
The association's policy board, formed last year as part of a strategic overhaul of its leadership structure, has formed four sub-committees to lead the work in these four areas.
Emma Douglas, chair of the PLSA's policy board, said: "We have an ambitious policy agenda to ensure the UK regime for retirement savings delivers a better income for everyone.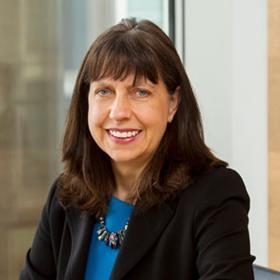 "Drawing on the wide expertise of the PLSA's policy board, we have identified four key priority topics: well-run schemes, effective engagement, adequate contributions, and addressing the challenges of consolidation – with some actions for government and some for the industry."
Scale and transparency
The PLSA said it would continue to support consolidation of defined benefit (DB) and defined contribution (DC) schemes, although it acknowledged that "scale should not be pursued as an end itself".
Based on its 2017 work on what it dubbed pension "superfunds" for DB consolidation, it said it would seek to play "a major role" in their development. The industry is currently waiting for a regulatory framework to be set out by government to support commercial consolidator vehicles.
The association also highlighted its work on cost transparency as part of its focus on improving governance standards. It recently partnered with asset managers and local authority pension funds to launch templates for the reporting of investment costs, through the Cost Transparency Initiative.
"The focus on well-run schemes recognises that good scheme governance goes to the heart of trust in the industry and the delivery of good outcomes for savers," the PLSA said. "As well as scheme governance, this area covers cost transparency, value-for-money, sound investments, and stewardship."
Adequacy and engagement
Improving engagement with savers and ensuring individuals were saving enough for a comfortable retirement are the other two areas of focus for the PLSA.
The association called for the development of retirement income standards, which it described as "quantifiable saving targets [to] help the industry communicate people's likely lifestyle in retirement and help them understand the impact of savings decisions".
It also highlighted work on the pensions dashboard and a proposed new "simpler annual statement" to improve reporting to end investors.
The PLSA also vowed to push for auto-enrolment minimum contributions to be increased to 12% of salary by 2030, in line with a recent report into retirement income adequacy. It would actively seek to recognise schemes that meet this level through its "Pension Quality Mark" standards, the association said.
On the DB side, the PLSA voiced support for a proposed new DB funding code and new powers planned for the Pensions Regulator.