The UK government is set to legislate for collective defined contribution (CDC) schemes after more than a year of negotiation and consultation with industry stakeholders.
In a paper published today, the Department for Work and Pensions (DWP) outlined its framework for the introduction of CDC schemes for the first time in the UK.
The model was based on a plan put forward by Royal Mail and the Communication Workers' Union (CWU), which have been lobbying for CDC legislation for the past year, after selecting it as the best option for settling a long-running dispute over pay and conditions.
According to the DWP's paper, all new CDC schemes would have to be approved by the Pensions Regulator (TPR), in a similar manner to the authorisation regime recently introduced for defined contribution master trusts.
While the framework was based on the Royal Mail proposal, the DWP said it would "structure our legislation to allow us to move promptly to other forms of CDC benefit provision", including for multi-employer arrangements and "decumulation-only" models.
"Royal Mail and CWU have been campaigning together to bring about this legislation, building a cross-party alliance of supporters in both houses of parliament as well as working with government. We now look ahead to the next stage, and ultimately, delivering the UK's first CDC pension."

Jon Millidge, chief risk and governance officer, Royal Mail

"The pensions industry desperately needs innovation if we are to enable people to retire with dignity and security. The CWU… will be delighted to prove that CDC options will prove to be a watershed moment in pension provision and benefit working people way beyond our own membership."

Terry Pullinger, deputy general secretary for postal, CWU
Guy Opperman, minister for pensions and financial inclusion, said of the government's consultation: "There were encouraging signs of a growing interest in CDC [arrangements] among employers and commercial providers outside of the Royal Mail and CWU.
"I expect this will increase further as all parties become more accustomed to this type of provision. There are 140,000 postmen and women working for Royal Mail in depots up and down the UK. It is clear these employees and the CWU are very engaged and supportive of CDC [schemes]."
Inter-generational fairness
Some respondents to the DWP's consultation were critical of the plan to introduce CDC schemes, highlighting perceived inter-generational unfairness.
However, the DWP said it was "confident" that its chosen approach would "not create new inequalities in the occupational pensions system", highlighting that imbalances between age cohorts exist in other forms of pension arrangement.
It added that its regulatory regime for CDC plans would "require all schemes to have a sustainability and continuity strategy that assesses whether the scheme continues to provide value to members and properly addresses the risk of inter-generational imbalance".
The paper also advocated a "best estimate" approach to valuing scheme assets, and opted against requiring new CDC schemes to build a financial buffer to soften the impact of asset price volatility. However, it said that it would not outlaw the creation of buffers if other CDC providers wished to introduce one.
Communications
The DWP emphasised the importance of clear communications with members, particularly around the circumstances in which benefits could be increased or reduced. This would form an important part of CDC regulation, it indicated.
David Fairs, executive director of regulatory policy, analysis and advice at TPR, said in a statement: "We will be working closely with government to ensure clear, effective and efficient regulation is in place and that communications to members are also clear and comprehensive."
Rob Harper, partner at consultancy firm Hymans Robertson, added: "Ensuring clear member communications and strong governance are vital if CDC is to succeed and I'm glad the government has recognised this in its response.
"Pension provision is already far too complicated for many savers to fully understand and early transparency from employers and providers will aid member understanding of what CDC really means for them."
Questionable timeline
In his introduction to the DWP's paper, Guy Opperman said legislation would be put forward "as soon as parliamentary time allows" – a caveat added to several other recent pension documents published by the department.
Sir Steve Webb – who pushed for the introduction of so-called 'defined ambition' schemes during his time as pensions minister from 2010 to 2015 – warned it could still be many years before the first CDC schemes are launched.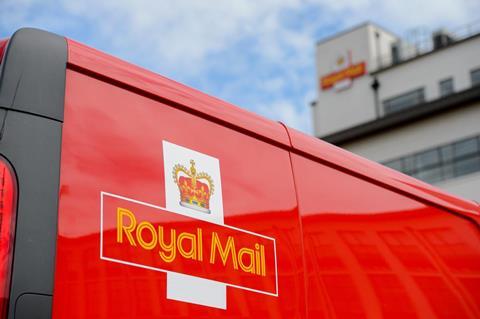 "Even for the Royal Mail it is likely to be several years before a scheme could be up and running," said Sir Steve – now director of policy at Royal London.
"If other employers want to use a different model, this could need new primary legislation and we would probably be talking about the mid-2020s before further schemes could be in place.
"I strongly suspect that the government has very limited legal resources as civil servants are being diverted to work on Brexit-related legislation, and this is limiting their ability to produce more comprehensive legislation on CDC."
The DWP's consultation paper is available here.