Cardano has completed the acquisition of defined contribution (DC) pension provider NOW: Pensions from Denmark's ATP.
The transaction, which was completed yesterday, was in part dependent on NOW: Pensions being authorised as an auto-enrolment workplace pension provider. The Pensions Regulator (TPR) announced the £1.3bn (€1.5bn) provider's master trust authorisation last week.
Cardano said that following completion of the acquisition, it now managed more than £25bn of assets and employed 350 people across the UK and the Netherlands.
Michaël De Lathauwer, CEO of Cardano, said: "With master trust authorisation now secured, our combined business offers new and existing clients a unique offering of pensions risk management, investment skills, and a bespoke DC platform, which in combination, creates a new force across the UK pensions landscape."
The acquisition was originally announced in February.
NOW: Pensions was launched in 2011 by Danish pension fund ATP. It has faced a number of issues over the course of its growth to become one of the UK's largest auto-enrolment providers.
A change of administration provider in 2014-15 led to problems processing and investing contributions. The provider removed itself from TPR's list of approved master trusts in 2017 and was fined £70,000 by TPR in 2018 in connection with the problems.
The provider has also been criticised by rivals for its charging structure, with some arguing that it is possible for smaller pots to be eroded down to zero over time.
TPR this morning announced the master trust authorisation of two further schemes. With BCF Pension Trust and the Carey Workplace Pension Trust, the total number of master trusts authorised stands at 33.
NOW: Pensions is the pension provider for IPE International Publishers.
LGPS pool on-boards ESG analytics tool
Brunel Pension Partnership, an asset pool of 10 local authority pension funds, has appointed an environmental, social and corporate governance (ESG) data provider to help it evaluate ESG and reputational risks across its asset managers and their public equity and bond holdings.
It has been working with San Francisco-based Truvalue Labs, which has a tool that applies artificial intelligence to scour large volumes of unstructured data for insights into companies' ESG performance.
In a statement, Faith Ward, chief responsible investment officer at the £30bn asset pool, said Brunel liked that Truvalue Labs' data was not dependent on what companies published about themselves.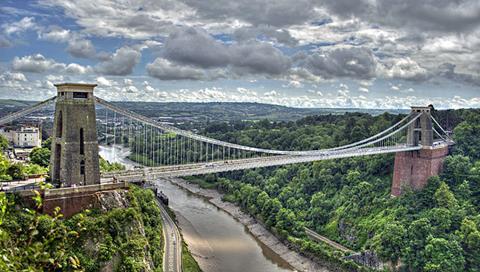 "We evaluated a number of providers on the market and concluded that Truvalue Labs had the tool we wanted as a primary source, both for communicating with managers and for evaluating the risks in our portfolios," she added.
According to a case study document, other factors that prompted Brunel to hire the firm included that it used the Sustainability Accounting Standards Board materiality framework, and the currency of the data.
"We like the fact that the information is quite current and fresh," said Helen Price, assistant investment officer at Brunel. "It's picking up news stories, which leads to forward-looking outlooks for companies."
Ward noted that the pool had used the tool quite extensively in a live fashion in meetings with asset managers, looking up company information "on the fly" when a manager looks to make a case for a particular company.