Investment cost transparency campaigner Chris Sier has formally launched his fee disclosure and analysis firm, ClearGlass Analytics, with 30 pension schemes as clients.
ClearGlass implements the cost disclosure templates Sier helped develop while chair of the Institutional Disclosure Working Group (IDWG), set up by the UK's financial regulator to improve transparency of charges.
Sier, a professor at Newcastle University Business School, founded ClearGlass last year after the IDWG published its disclosure templates. These are now overseen by an independent industry group – the Cost Transparency Initiative (CTI) – led by Mel Duffield, pensions strategy executive at the Universities Superannuation Scheme.
In a statement, ClearGlass said its engagement with its 30 pension fund clients had included working with 104 different asset managers on 470 mandates. It charges £100 per mandate for its analysis and reporting service.
It added that the CTI was expected to launch a "machine-readable version" of the cost disclosure templates in May.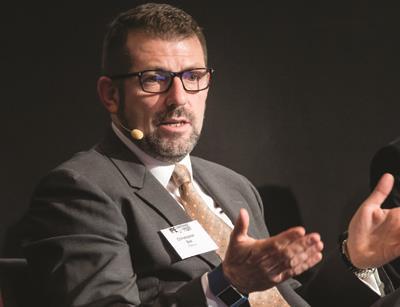 Sier said: "We have been delighted with the enthusiasm that many pensions schemes, consultancies and asset managers have shown in engaging with ClearGlass already.
"So far very few asset managers have shown reluctance to co-operate with the new regime, while the majority have been keen and very positive about the new landscape of full cost transparency, which is finally on its way. This is great news for all concerned, including pension scheme members."
Sier is chairman of ClearGlass while Ritesh Singhania is CEO. Singhania worked with Sier at another venture, AgeWage, a pension dashboard tool for individual savers, and has also worked at technology firm Simplitium.
Consultancy giant Aon provided start-up funding for the company through its subsidiary McLagan, and said it would use the data collated by ClearGlass to provide "benchmarking analysis" for fees and performance to then offer to pension funds and asset managers.
Further reading
Chris Sier: Data brings freedom
The UK fintech envoy and ClearGlass founder speaks to Carlo Svaluto Moreolo about transparency, technology, and consumer empowerment
UK formally launches cost disclosure templates
The Cost Transparency Initiative was launched by UK trade bodies for asset managers and pension funds, along with the Local Government Pension Scheme Advisory Board
US bank strikes £400m pension buy-in
The Bank of America Merrill Lynch (BoAML) UK pension fund has secured a £400m (€461.6m) insurance buy-in with Scottish Widows.
The de-risking exercise insured the benefits of 915 pensioners, and followed two smaller buy-ins for other UK schemes sponsored by BoAML.
Peter Gibbs, chairman of trustees of the BoAML UK Pension Plan, said: "This transaction allowed us to continue our programme of de-risking by securing a bulk annuity for pensioner members on favourable terms, which has led to an improvement in the funding position on the plan's long-term funding basis."
John Baines, head of bulk annuities at Aon, which advised the trustees on the transaction, said: "As a financially sophisticated trustee board, understanding the additional security that could be provided to members through an insurance solution was a particularly important aspect of this transaction. Their understanding of market dynamics allowed the trustees to navigate a busy market and quickly lock into great pricing."
Scottish Widows has had a busy start to 2019, having secured two bulk annuities worth a combined £830m with pension funds connected to defence company QinetiQ and car manufacturer Peugeot.