Two Danish asset managers backed by major pension funds are to join forces to create a €40bn financial services group.
Nykredit and Sparinvest made a joint announcement on Friday regarding a conditional agreement to merge. Under the plan, Nykredit will buy a 75% stake in the Sparinvest from Sparinvest Holdings for DKK2.2bn (€301bn), leaving Sparinvest's other shareholders with a 25% ownership interest.
As part of the deal, the owners will also receive DKK155m as dividend for 2018, the two parties to the deal said.
In November 2017, a group of five Danish pension funds led by PFA Pension bought a 16.9% stake in Nykredit for DKK11.6bn, putting paid to the lender's plans for a stock market listing.
Spokespeople for PKA, PFA and PensionDanmark declined to comment on the transaction, while AP Pension and MP Pension had not responded by the time of publication.
Sparinvest also has significant pension fund ownership. The DKK83bn asset manager is owned by a number of investors, including 49 banks and seven Danish insurance and pension companies.
"By joining forces, we can support this development and provide enhanced customer experiences at both Sparinvest and Nykredit"

Michael Rasmussen, Nykredit
These insurance and pension firms appear to be exiting Sparinvest's ownership circle. In Friday's announcement, Nykredit and Sparinvest said the 49 banks – which together own more than 90% of the share capital – intended to remain as co-owners of the business, with their combined holding shrinking to 25%.
Sparinvest, Denmark's largest provider of index-linked investments, declined to identify the seven insurance and pension companies mentioned.
The merger deal is subject to ongoing due diligence and regulatory approval, and is also dependent on approval at Sparinvest Holdings' general meeting.
Michael Rasmussen, Nykredit's group chief executive, said the business plan was to form a partnership with the banks that distribute products from its mortgage lending subsidiary Totalkredit in order to offer investment products. Nykredit is Denmark's biggest mortgage lender.
Both Sparinvest and Nykredit had seen growth in managed assets in recent years, Rasmussen said.
"By joining forces, we can support this development and provide enhanced customer experiences at both Sparinvest and Nykredit," he added.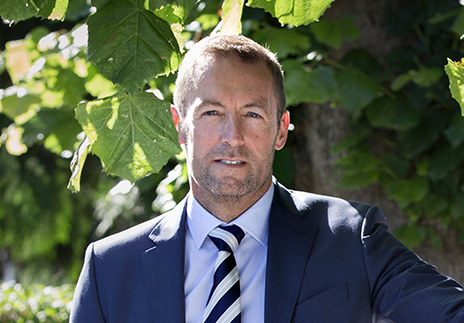 Meanwhile, Sparinvest chief executive Jørgen Søgaard-Andersen said the firm had high ambitions for its retail and institutional asset management business areas.
"Joining our strengths will improve our capacity even further to meet future needs and requirements from customers – also in the long run," he said.