The UK pension fund for energy company Schneider Electric has awarded a £400m (€445m) fiduciary management mandate to Aon.
The contract was awarded following a formal tender process in accordance with new rules introduced for UK defined benefit pension funds last month. From January next year, all schemes outsourcing 20% or more of assets to a fiduciary manager will be required to conduct a competitive tender for the mandate, including at least three providers.
Rodney Turtle, chair of the Schneider Pension Plan's trustee board, said: "Trustees are faced with new and challenging investment options and economic environments that continue to add to the governance burden associated with managing and overseeing the scheme's assets.
"After a careful review, the trustees… concluded that the investment selection and management would be better managed using fiduciary management."
Turtle added that the Aon offering allowed the scheme to access "a significantly wider range of investment options combined with the speed and agility to be able to respond quickly to changes in market conditions".
Sonia Gogna, head of large client solutions at Aon, said the new arrangement had allowed the trustee board to achieve "greater diversification and investment sophistication" as well as "refocus their governance spend more strategically".
Schneider Electric's UK business also sponsors the Invensys pension fund, following its acquisition of Invensys in 2013. Schneider's UK pension funds had a combined €6bn of assets at the end of 2018, according its French parent company's latest annual report.
The Schneider Pension Plan was 78.8% funded as of 31 December 2017, according to the UK entity's latest annual report and accounts.
Barnett Waddingham rebrands fiduciary advice team
Separately, UK consultancy Barnett Waddingham has rebranded its specialist fiduciary management advice arm and appointed Peter Daniels as its new head.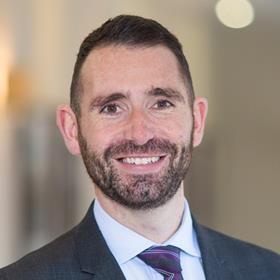 The "FM Evaluate" team at Barnett Waddingham – previously known as "Fiduciary Management Oversight" – provides advice to UK schemes on selecting and appointing fiduciary managers as well as ongoing monitoring of performance and other activities.
Daniels, who has worked for the consultancy since 2007, has been appointed head of FM Evaluate after working on the development of Barnett Waddingham's fiduciary management evaluation services for five years alongside David Clare, whom Daniels is succeeding.
Clare said: "The requirements resulting from the CMA's order shine a spotlight on the value which independent, professional expertise can add for pension scheme trustees. I am looking forward to continue to work with Peter and the FM Evaluate team to help our clients navigate through this new phase of much improved industry standards."
This article was updated on 16 July to amend the second paragraph's reference to when new fiduciary management rules will apply.