A number of pension insurance contracts may have to be restructured in the wake of a landmark UK equality ruling, according to Aon.
The consultancy group said insurers that had entered into buy-in arrangements with pension schemes could face a "huge problem" related to the requirement to equalise "guaranteed minimum pension" (GMP) payments for men and women.
The UK High Court ruled last month that GMP payments accrued between 1990 and 1997 must apply equally to men and women, meaning schemes faced having to revisit 30 years' worth of records and potentially pay billions to members who missed out.
In a report published yesterday, Aon claimed that "£50bn [€56.5bn] of buy-ins may need to be restructured to accommodate the changes".
However, the consultancy also acknowledged that many insurers had 'future proofed' their contracts with provisions to take into account the GMP ruling, as the case has been outstanding for many years.
Mike Edwards, partner in Aon's Risk Settlement Group, said the range of options for equalising GMP payments – as listed by the High Court – meant insurers faced "a huge problem".
"With an expected surge in requests from schemes to update existing insurance terms, detailed consideration will need to be given to each individual case from an administration, regulatory compliance and pricing perspective," he said.
He also questioned insurers' capabilities to deal with the issue, given the high demand for risk transfer deals such as buy-ins and buyouts.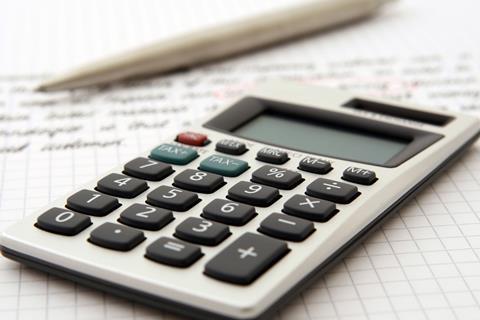 Market resilience
Edwards added: "However, the market has shown itself to be resilient to legislative shocks time and time again and it's clear from our discussions so far with insurers that the market is very keen to develop solutions that meet the needs of all parties, including the members that ultimately receive a pension."
For those schemes considering or negotiating insurance deals, John Baines, also a partner in Aon's Risk Settlement Group, said any GMP equalisation method that introduced "overly burdensome administration" would be unpopular with insurers.
"As such, schemes should be alert to the fact that it's likely that there will be an obvious preference for standardisation and simplification from insurers on this issue," he said.
Meanwhile, law firm Herbert Smith Freehills has warned that 61% of UK schemes did not have sufficient data records to be able to calculate GMP payments.
It surveyed trustees, sponsors and advisers and reported that 17% had temporarily stopped processing transfers out of their schemes while they assessed the impact of the ruling.
Estimates of the cost of GMP equalisation to UK schemes ranged from £15bn to £20bn, but Charles Cowling, chief actuary at JLT Employee Benefits, earlier this month warned that company profits could be hit with costs as high as £32bn in total, depending on how the costs are reported on company balance sheets.