US asset management giant Invesco is to acquire OppenheimerFunds from insurance giant MassMutual in a deal worth a reported $5.7bn (€5bn).
The deal, which is subject to regulatory approval, will boost Invesco's global assets under management above $1.2trn and make it the 13th largest asset manager in the world.
As part of the acquisition agreement, MassMutual will take a 15.5% equity stake in Invesco. According to a press release issued by Invesco, MassMutual has nominated former OppenheimerFunds CEO William Glavin Jr as its representative on Invesco's board.
Invesco highlighted OppenheimerFunds' global and emerging markets equity capabilities as primary reasons for the deal.
"The combination with OppenheimerFunds and the strategic partnership with MassMutual will meaningfully enhance our ability to meet client needs, accelerate growth and strengthen our business over the long term," said Martin Flanagan, president and CEO of Invesco.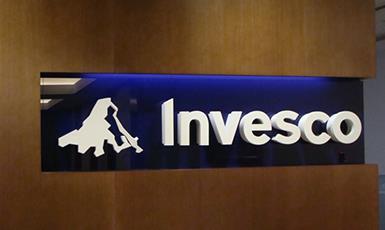 He said that the transaction would enhance Invesco's position in the US and globally, and increase its attractiveness to "top clients" and "the best talent in the industry".
MassMutual president and CEO Roger Crandall added that the arrangement "positions us well to continue to benefit from a strong, diversified global asset management business, which will further strengthen our financial position and support our ability to invest in the long term".
Invesco estimated that the deal would boost its earnings per share by roughly 18% for the first nine months of 2019, and by roughly 27% for 2020.
The Financial Times calculated that the deal was worth roughly $5.7bn, based on the price of the Invesco shares that were due to be bought by MassMutual and a planned $4bn worth of preference shares paying 5.9% interest for 21 years.