One in three babies born today in the UK will live to 100 years old, according to latest estimates.
The UK is not exceptional in this regard: As societies age, supporting a 100-year life raises immense challenges as well as creating new opportunities. The financial services industry can play its part, but it may require some radical re-engineering to do so.
Last week, Dawid Konotey-Ahulu, co-founder of UK investment consultancy Redington, led a delegation of senior UK financial executives – including a number of CEOs of leading UK insurance companies and fund managers, industry experts and innovators – to a meeting at the UK prime minister's residence, 10 Downing Street.
The objective was to consider new collaborative efforts to tackle the issues related to an ageing society. It requires disruptive innovation, and government and industry need to work together to collectively tackle one of society's greatest challenges: to improve the number of years that people can expect to live healthy, independent and resilient lives, matching quality-of-life improvements to increasing longevity.
In May, prime minister Theresa May announced the first wave of a number of "missions" intended to tackle the "grand challenges" of the most pressing global issues of our time.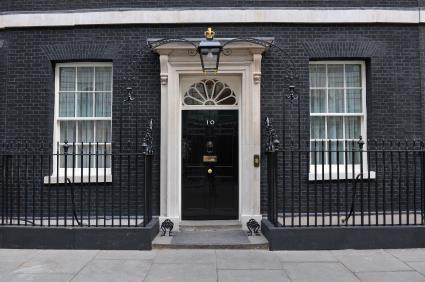 The first mission set for the Ageing Grand Challenge is "to ensure that people can enjoy at least five extra healthy, independent years of life by 2035, while narrowing the gap between the experience of the richest and poorest".
This requires efforts across a number of 'pillars': health and care; work and engagement with society post-retirement; homes, families and communities; and – critically – finance and the economy.
These ideas are applicable throughout all developed countries, and even many emerging economies. Financial services play a critical role in supporting people to be financial secure across the 100-year life, but many would question whether the industry as it stands is fit for purpose.
Industry leaders recognise this, but struggle to collaborate to achieve the solutions required to tackle key issues:
How will the 100-year life change individuals' financial needs as they age?
How could financial technology and new uses of data disrupt the existing eco-system?
How can financial services integrate with other ageing-related sectors?
How can integrated financial products be designed to meet the needs of all people in future?
How can we ensure people have affordable and timely access to the right financial products?
Delving deeper into what is currently on offer today from the financial services industry, there are specific sub-challenges:
How can it be ensured that every customer receives fair value on their investments?
How can investments that offer poor value be eliminated?
How can people be allowed to access all of their finance-related information on their smart devices, to help make informed choices?
How can people be rapidly and effectively educated about their options and responsibilities to prepare for the 100-year life?
How can financial services products be tailored to specific care needs in later life?
If returns on most investments are likely to be less than 5% in real terms for the indefinite future, the financial services industry faces real challenges. Many products currently offered to the mass retail savings market have all-in costs that may be 2% a year or higher. Indeed, for many products, the returns after all costs are more likely to be negative in nominal terms.
Encouraging people to save in this environment may be a fool's errand. Yet not encouraging them to save places too high a burden on the state to provide out of general taxation, in a scenario where dependency ratios are rising.
Something has to change. Redington's initiative to try to get the industry to collaborate on these key issues is laudable. If governments and the industry wish to prepare for 100-year lives, no one company can hope to even understand the issues and opportunities, let alone create all the solutions.
The challenge for the industry, though, is that the scale of disruption required may lead to many companies going the way of Kodak, Blockbuster and BHS – unless they make some bold decisions that may result in speeding up the destruction of their own existing franchises.