The UK's pension scheme for the higher education sector has announced the appointment of M&G Prudential's former head of institutional fixed income as the new chief executive officer of its investment management business.
Simon Pilcher will formally join the £64.4bn (€74.4bn) Universities Superannuation Scheme (USS) in October, subject to regulatory approval.
He will replace Roger Gray, whose intention to retire after a decade as chief investment officer was revealed earlier this year.
Pilcher will be joining USS – the UK's largest defined benefit pension scheme – after more than 30 years in the asset management business. The bulk of this was at Prudential, which he joined in 1998, a year before it acquired M&G Investments. He had previously been at Morgan Grenfell for more than 10 years.
At M&G Prudential, Pilcher led the fixed income and alternatives businesses for two decades, adding on the role of chairman of M&G Real Estate early last year. He stepped down from these roles earlier this year in connection with structural changes to pave the way for M&G Prudential's demerger from its insurer parent.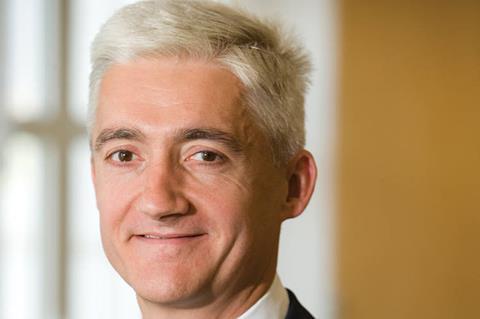 Bill Galvin, USS group CEO, said: "The CEO role at USS Investment Management is critical to the success of our investment strategy and in ensuring we continue to deliver financial security and flexibility in retirement to our members.
"I am delighted to welcome Simon to USS, who not only comes to us with deep expertise of leadership at the highest level in asset management, but also with a firm emphasis on building a strong culture of inclusion as well as a focus on innovation."
Pilcher added: "I am pleased and honoured to be joining USS, the leading pension scheme in the UK. USS has a long history of progressive thinking and an outstanding record of delivering strong risk-adjusted returns."
The majority of USS's assets are invested in-house on behalf of more than 400,000 members. The scheme recently put forward a range of new options to try to break a deadlock in discussions over the future of the fund, but these were criticised by the trade union for higher education staff.