Brunel Pension Partnership, a collaboration of 10 UK local authority pension funds, has moved to the main stage of its search for managers for a high-alpha global equities fund.
After starting a pre-search and registration process in January, the asset pool today announced the search was active.
Mark Mansley, CIO at Brunel, said there was "an excellent initial response" from investment managers to the pre-search process. More than 110 fund managers supplied pre-registration documents, research and thought pieces.
"In many ways, Global High Alpha equities is our flagship product and we believe this will be an exceptional opportunity for the right fund managers to form a long-term partnership with us," he added.
In Brunel's January announcement about the manager search, Mansley said the portfolio was likely to be spread between four or five managers, although today's statement indicated Brunel had broadened the range to up to six managers.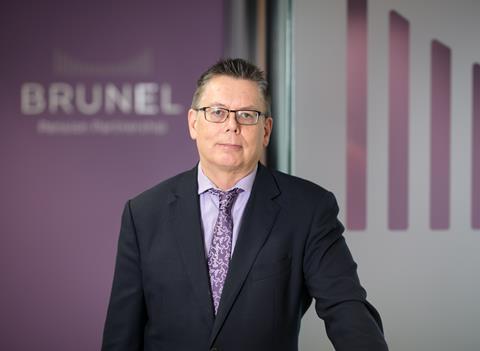 The total portfolio would be around £2.2bn (€2.6bn), Brunel said, and was due to formally launch in the fourth quarter of this year.
Inalytics and Redington are helping Brunel with the manager search. The deadline for receipt of expressions of interest is 11am UK time on 3 April.
Brunel's member local government pension schemes have £28.9bn of assets under management between them, with roughly £8bn pooled so far.
Spezialfonds wrapper sought
An Austrian banking institute has turned to IPE's request for proposal service to search for a fund wrapper provider.
According to search QN-2519 on the IPE Quest platform, the bank is looking for a wrapper for a €82m Austrian multi-asset fund. The planned 'Spezialfonds' has two segments managed by external fund managers based in Europe and the strategy is implemented via investments in sub-funds and individual securities.
Derivatives are allowed for hedging purposes. The banking institute has supplied a questionnaire and requested that interested parties fill it out in German.
The deadline is 29 March at 5pm UK time.
Asian investor after long-only global fixed income strategies
In another IPE Quest search, an institutional investor in Asia is searching for a global fixed income manager for a $70m (€61.9m) segregated mandate.
According to QN-2517, the investor is looking for strategies that can invest across different fixed income sectors, "providing exposure to the best ideas [the] team has through different alpha sources that are adaptable to changing market conditions".
The average quality of the portfolio should be investment grade, but managers could invest in high yield. The investor has indicated having a return target of 3-5% "or better".
Applicants should have at least $2.5bn in fixed income assets under management and $10bn as a firm. They should have a track record of at least five years, although 10 years is preferred.
Derivatives can be used but the portfolio must be net long.
The deadline for applications is 20 March at 5pm UK time. Performance should be stated to 28 February net of fees.
The IPE news team is unable to answer any further questions about IPE Quest, Discovery, or Innovation tender notices to protect the interests of clients conducting the search. To obtain information directly from IPE Quest, please contact Jayna Vishram on +44 (0) 20 3465 9330 or email jayna.vishram@ipe-quest.com.