The Danish pension fund for academics is selling off its stake in Brazilian mining company Vale, after holding the stock in "quarantine" since the end of January.
MP Pension said it had been in talks with the company since the collapse of a tailings dam in January caused the deaths of 169 people in Brumadinho, Brazil.
The DKK114bn (€15.3bn) fund said it had sought to address issues related to Vale's mining activities in the Moatize mine in Mozambique, but talks had since failed. As a result, the fund planned to sell its DKK31.9m worth of investments in the company.
Anders Schelde, MP Pension's CIO, said: "In recent months, MP Pension has strengthened its efforts to influence the company through dialogue, but it has not led to the desired improvements, so now they are coming onto our exclusion list."
MP Pension had an equity stake of DKK26.2m in Vale and corporate bonds amounting to DKK5.7m linked to its subsidiary Samarco Mineracao.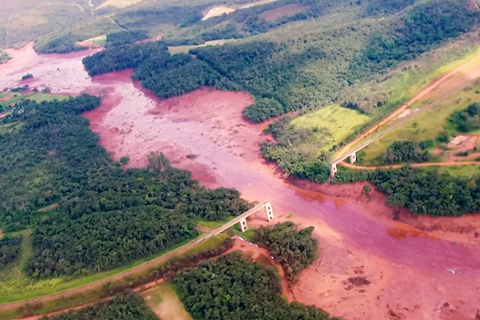 The disaster at Vale's dams in Brumadinho drew attention to the dangers of tailings, or waste, dams all over the world. In the immediate aftermath, a group of investors led by the Church of England Pensions Board and the Swedish AP Funds' Council of Ethics came together to form the Mining and Tailings Safety Initiative .
The group said it made a request for dam-by-dam disclosure, supported by 100 investors with $12.5trn (€11.2trn) in assets under management. It contacted 655 companies, gathering information about global tailings facilities and asking them to disclose whether they operated waste dams.
Adam Matthews, director of ethics and engagement at the Church of England Pensions Board and co-lead of the initiative, said: "It is clear there has been insufficient attention paid by the investment community and tailings have in effect been treated as an externality. These disclosures begin to change that understanding.
"Not disclosing is unacceptable and poses a very real risk to our investment"

John Howchin, AP Funds Council on Ethics
"We now know who has a facility, where it is, and we are beginning to understand the risks associated with individual dams."
While 453 companies contacted did not respond to the disclosure request, 202 of the firms did respond, including 29 of the 50 largest mining companies in the world. This resulted in information being made public about thousands of facilities.
John Howchin, secretary-general of the AP Funds' Council on Ethics, said: "Not disclosing is unacceptable and poses a very real risk to our investment. We are now working with partners to develop a global tailings database that can standardise independent reporting and monitoring of tailings."