Sweden's AP funds and the Church of England Pensions Board (CEPB) are to lead work on new international standards for mining companies, in the wake of the Brumadinho mine disaster in Brazil.
The ethical investment advisory body for the AP funds along with the CEPB will work together on a new scheme to establish international rules for "tailings" storage facilities, which hold waste products from iron ore mines.
AP3 said the council and CEPB would cooperate to advocate the cause as representatives of the Principles for Responsible Investment (PRI) in a new international initiative.
The Church of England led calls for action in the immediate aftermath of the Brumadinho incident in January.
As PRI representatives, the asset owners will convene with the International Council on Mining and Metals (ICMM) and the United Nations Environment Programme to improve the safety of mining waste storage globally.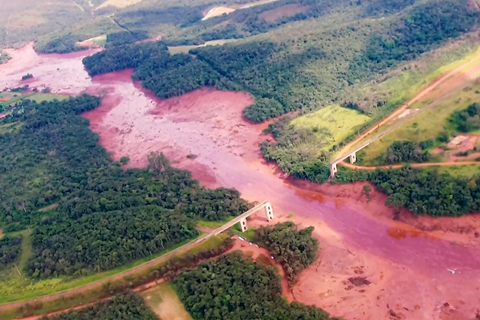 The ICMM said: "This initiative is in response to the recent tragedy at Brumadinho and will be informed by evidence and lessons from earlier mine tailings dam failures. The aim is to complete this work by the end of the year."
The collapse of a tailings dam, owned and operated by the Brazilian company Vale, near the city of Brumadinho earlier this year released 11.7m cubic metres of toxic mud, killing more than 200 people.
All four of the Swedish AP buffer funds have already excluded the mining company responsible for the Brumadinho collapse from their investment portfolios.