Baillie Gifford, JP Morgan Asset Management (JPMAM) and Investec Asset Management all stand to lose UK local authority pension scheme mandates as the sector's asset pool continues.
LGPS Central, one of the eight asset pools formed by Local Government Pension Scheme (LGPS) funds in England and Wales, this morning named Harris Associates (part of Natixis Investment Managers), Schroders and Union Investment to run an active global equity pooled fund for its clients.
The pool said it expected the new Global Active Equity Multi-Manager fund to attract more than £2bn (€2.3bn) in investments when it launches later this year.
However, the transition means at least seven asset managers stand to lose mandates worth hundreds of millions of pounds for some of LGPS Central's founder members, according to data from the schemes' 2017-18 annual reports.
Several of LGPS Central's clients are set to cut managers as they transition assets to the pool.
Baillie Gifford ran a significant proportion of the Cheshire pension scheme's estimated £775m global equity allocation as of 31 March 2018, while JPMAM managed £415m for the Staffordshire pension fund. Investec had a mandate worth £150m with the Shropshire pension fund at the end of March.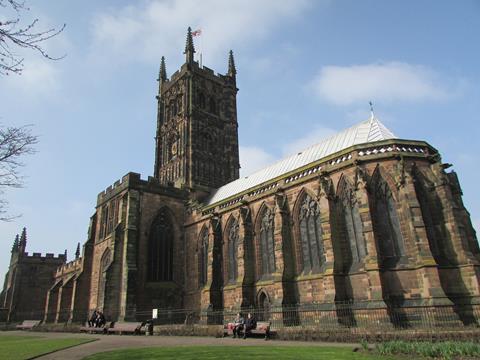 Other managers that are expected to be cut include Kempen and KBI Global Investors (both managing money for Leicestershire's scheme), MFS (Shropshire), and Longview (Staffordshire).
Harris Associates already runs money for the Shropshire Pension Fund, while Schroders has a number of equity mandates for the Nottinghamshire Pension Fund.
LGPS Central said 150 fund managers from around the world "expressed an initial interest" in the Global Active Equity Multi-Manager fund.
Jason Fletcher, CIO at LGPS Central, said: "After a rigorous international due diligence and selection process, we are confident that the combined blend and style of these three particular managers will assist us in meeting the investment objectives of our partner funds. We look forward to building a long-term relationship with all three of them."
The Global Active Equity Multi-Manager fund is available to LGPS Central's nine founder members, the local authority pension funds for Cheshire, Derbyshire, Leicestershire, Nottinghamshire, Shropshire, Staffordshire, Worcestershire, West Midlands, and the West Midlands Integrated Transport Authority.
LGPS Central has £14bn under management and could run in excess of £43bn once all nine schemes' assets are pooled.
At the start of this year the company laid out plans to launch 10 funds by the end of 2018, including passive and active UK and global equity funds, and a global emerging markets fund. Next year it plans to roll out a number of pooled fixed income funds.
Last week, LGPS Central chief executive Andrew Warwick-Thompson announced he was stepping down from his role after just over a year at the helm. Joanne Segars, chair of the pool, praised the work he had done to steer the company through to its launch earlier this year.