Border to Coast Pensions Partnership, one of the UK's eight public sector pension asset pools, has appointed Royal London Asset Management, M&G Investment Management and Insight Investment to run a sterling investment grade credit fund.
The fund is the first of an intended series of fixed income funds for the pool's 12 local government pension scheme (LGPS) clients, who have £46bn (€51.5bn) in assets under management between them. Around £9bn of this total is already being managed by Border to Coast.
The pool said 25 asset managers bid for the sterling credit mandate, and that it expected the fund to have more than £2bn in assets at launch.
Rachel Elwell, CEO of Border to Coast, said the pool was "particularly pleased with the way the asset management industry responded to the challenges we made to deliver innovative and value for money mandates".
"We believe that the selected managers will contribute strongly to our purpose of making a difference to investment outcomes for the Local Government Pension Scheme," she added.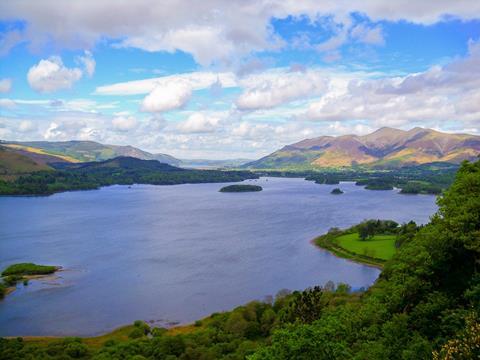 Earlier this year the pool launched two private markets vehicles with an aim to eventually invest £10bn in private markets. It said it expected to announce fund launches for multi-asset credit and private credit "in the coming period".
People's Pension allocates to 'adaptive cap' index
The People's Pension, a £7bn multi-employer defined contribution scheme, has invested in an "adaptive cap" index fund through State Street Global Advisors.
According to a statement from the auto-enrolment provider, the World Adaptive Capping Equity index sets a limit on the size of an investment in a single holding within the fund to reduce exposure to the biggest companies, and seeks to improve diversification by increasing the exposure to smaller holdings.
For example, as a result of investing in the fund, The People's Pension was reducing its exposure to five "super companies" in its North America portfolio from 15% to 2%.
Nico Aspinall, chief investment officer of B&CE, provider of The People's Pension, said: "By investing in the World Adaptive Capping Equity index, we are continuing to improve the risk-return profile of members' portfolios and reducing the reliance we have on a small number of companies.
"We see this change as a part of our continued evolution of the portfolio and the hallmark of good trustee governance available from a large master trust."
IPE understands that the allocation to the adaptive cap fund will be 44% of The People's Pension default fund once it is completed.
The People's Pension said it was moving away from market capitalisation weighted equities.