One of Australia's largest industry superannuation funds, UniSuper, has suspended its stock-lending programme effective immediately, in essence putting in place an informal ban on short-selling.
Others groups, including REST Super and AMP's Super retail fund, are on watching briefs due to extreme market volatility, as country after country braces against the spread of the coronavirus.
Unisuper, Australia's A$85bn (€45bn) superannuation fund for the higher education and research sector, has instructed its custodian, BNP Paribas Securities Services, to recall all shares currently out on loan, without exception.
UniSuper's chief investment officer John Pearce said: "In a normally functioning market we're comfortable lending our shares as we genuinely believe that it adds to market efficiency. The ability to short-sell adds to liquidity and price discovery in an orderly market.
"However, we are now in a market gripped by panic, and we believe that restricting the ability to short-sell is in the best interests of promoting a more orderly market."
He added: "(But) we are only one fund, and the efficacy of our actions will depend on how many other funds follow a similar path. We are not privy to the thinking of other funds who lend their stock."
He has suspended the fund's stock-lending programme indefinitely.
In a statement, the A$81bn AMP Super, said: "We are closely monitoring and managing the current market situation in the interests of our superannuation fund members, including reviewing securities lending practices.
"AMP's superannuation funds are carefully managed to provide our members with diversification and risk management strategies to protect against market volatility."
REST Super, which manages A$60bn for 1.7 million members in Australia's retail industry, said its securities lending programme was under constant review.
"REST has a securities lending programme that is run through State Street," a spokeswoman said. "We believe in active investment, so all our programmes, including our securities lending programme – are under constant review."
However, if UniSuper is looking for support for its action to stop short selling from other industry funds, it may not be forthcoming.
When approached by IPE, AustralianSuper and Cbus both declined to comment.
First State Super indicated that it had "no plan to alter our approach" to stock lending.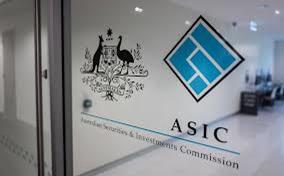 Short selling, also known as "naked short sales", is not illegal in Australia, where it is regulated under the Corporations Act.
A spokesperson for the corporate regulator, the Australian Securities & Investments Commission (ASIC), told IPE that brokers and sellers engaging in short selling had reporting and disclosure requirements under ASIC guidelines.
During the global financial crisis, Australia's then federal treasurer Wayne Swan banned short-selling largely to protect the big banks from foreign raiders.
This week, federal treasurer Josh Frydenberg said Australian banks were well capitalised, but he had asked ASIC to look into short seliing.
The ASIC spokesperson said: "The treasurer asked us if short selling ought to be banned, and we assured him no change was needed."
Some countries, including South Korea and Spain, have temporarily banned short selling to shore up their battered stock markets. Others, like India, are mulling a similar move to reduce market volatility.