German engineering firm Bosch has transferred its Austrian pension plan to the €10.4bn VBV Pensionskasse after regulations stopped its initial aim of consolidating funds in Germany.
At the end of 2018, Bosch decided to consolidate its existing pension plans and to implement a new defined contribution pension plan, covering approximately 2,000 employees of various subsidiaries in Austria.
The company initially intended to fund pension obligations through a company-owned Pensionsfonds vehicle domiciled in Germany.
However, after several months of planning, including feasibility studies on how the German Pensionsfonds could operate cross-border, Bosch decided to put the project aside.
"We wanted to create a harmonised pension provision for all affected subsidiaries in Austria, funded by the Bosch Pensionsfonds," a spokesperson told IPE.
"It has always been our aim to go cross-border. Starting the project in Austria seemed reasonable to us, not least with regard to good preconditions. Nevertheless, we had to postpone the project because of regulatory hurdles, which makes cross-border activities considerably more challenging than it should be."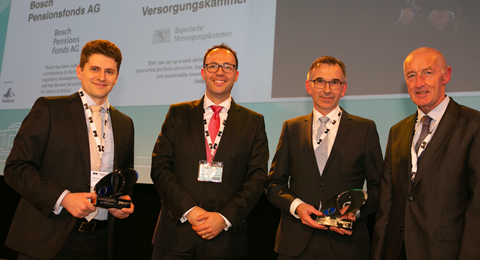 VBV is a multi-employer pension provider and the largest scheme in Austria. At the IPE Awards in Dublin in December, the scheme was presented with the award for best pension fund in Austria jointly with APK Vorsorgekasse.
Bosch's German pension plan has €3.5bn in assets. It received the IPE award for best pension fund in Germany in December, taking the prize jointly with BVK.
Bosch pension director Dirk Jargstorff will reveal details of the process and the hurdles the company encountered in an article in the September issue of IPE.