It has been a tough week for Theresa May. On Wednesday she declared a "decisive step" in the efforts to seal a withdrawal agreement for the UK to exit the European Union, but within hours the UK prime minister was facing backlash from all sides about the impact of the draft deal.
Several ministers have resigned, including the Brexit minister and the work and pensions minister , and the Financial Times has this morning reported that 20 members of the ruling Conservative party have submitted letters requesting a vote of no confidence in May's leadership. They require 48 such letters to trigger a vote.
Gilt yields fell on Wednesday, with the 10-year yield closing at 1.37% on 15 November, compared to 1.51% a day earlier.
The UK currency also fell, weakening against both the dollar and the euro, and was the focus of many investors' thoughts as they attempted to make sense of the week's events.
Richard Buxton, noted UK equities manager and CEO of Merian Global Investors, said yesterday that the currency would be "judge and jury on the country's future economic prospects".
Sterling-euro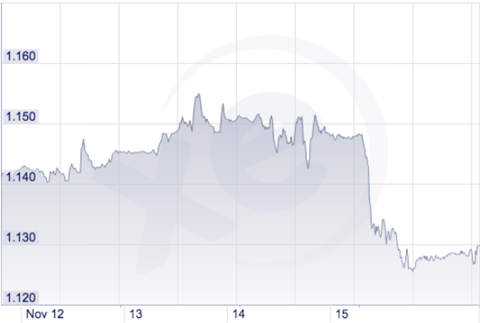 Sterling-dollar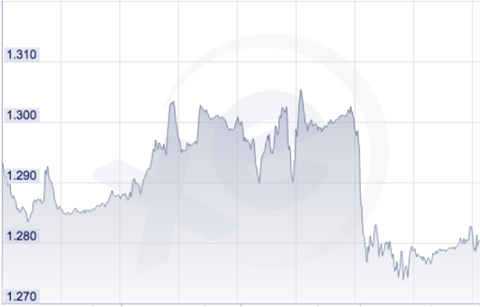 David Riley, chief investment strategist at BlueBay Asset Management, warned that the next few weeks – as it became clear whether the UK parliament would agree to May's deal – would be "a rollercoaster ride for sterling and it could come off the rails completely". The EU will vote on the deal on 25 November, with the UK to do so in early December.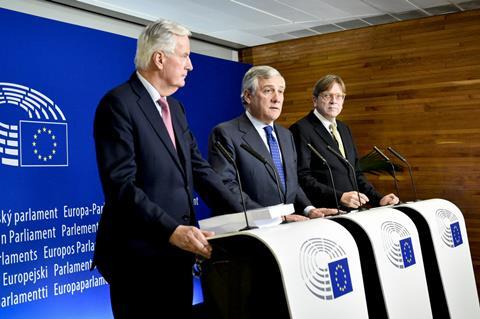 Franklin Templeton's head of European fixed income David Zahn said the pound would "decline significantly" if the agreement is rejected by parliament, with markets becoming fearful of a 'no deal' Brexit.
"Parliamentary approval for the withdrawal deal, on the other hand, would bring some certainty," Zahn added.
"Under the terms of the withdrawal deal, if there wasn't sufficient progress on a trade deal between the UK and EU, the UK would remain part of the European Customs Union until it can achieve a trade deal.
"We expect that scenario could bring some short-term relief for markets; gilt yields would likely rise while sterling would probably rally."