The Dutch pension schemes for the agricultural sector (BPL) and veterinarians (Dierenartsen) plan to divest a stake in a fund invested in agricultural land.
The schemes considered the €140m Fagoed fund to be too small, they told Dutch pensions publication Pensioen Pro.
The two pension funds account for roughly a quarter of Fagoed's assets under management. BPL's stake is worth €21m, and Dierenartsen's investment is worth €16.5m.
Richard Devue, director of BPL, said that a survey into the fund's prospects had shown that risk management needed improving.
He added that Fagoed's supervisory board (RvT) had concluded that there was insufficient support to continue the fund in its current setup, after it had become clear that not all participants were willing to extend their stake.
According to Devue, BPL was keen to continue and even increase its holdings "as investing in agricultural land delivers better returns than government bonds and residential mortgages".
Net results for 2017 and 2018 were 3.1% and 3%, respectively.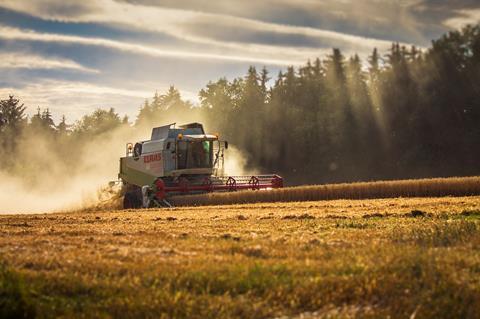 "But although our fiduciary manager, Achmea IM, had advised that the management problems wouldn't justify divestment, we didn't want to go right against other participants' wish to seek a buyer."
He added that buying other investors' stakes would not have altered the limited scale of Fagoed, and monitoring the fund would still require a lot of time.
Pensioenfonds Dierenartsen said it had decided to sell its stake in Fagoed five years ago, when it decided to simplify its investment portfolio.
"Our small stake in the fund, amounting to 1% of our entire invested assets, no longer fitted in our investment strategy," explained Hans van Gils, trustee at the scheme.
According to Van Gils, no party had come up with a reasonable offer for the pension fund's stake in Fagoed since then.
Fagoed's stakeholders comprise approximately 12 pension funds and insurers, including the €1.1bn pension fund Arcadis – now part of the general pension fund (APF) Het Nederlandse Pensioenfonds, established by insurer ASR.
However, APF's Arcadis compartment declined to confirm that it wanted to divest its stake in Fagoed. Its investment in the fund amounted to €26m when Arcadis joined the consolidation vehicle last year.
Arcadis only said that that it was "critically monitoring" its investments in Fagoed.
Frans Willem Romer, Fagoed's director, confirmed that some participants wanted to leave the fund, but highlighted that not all current investors were seeking divestment.
However, in the opinion of BPL's Devue, the investment fund would gradually come to an end "as existing contracts expire in the next 20 years, and no new investments are being made".
Fagoed was established in 1987, and focuses on buying agricultural land to enable selling farmers to finance big investments. The farmer subsequently pays a ground rent for a 27-year period, after which they can repurchase the land against the initial selling price plus inflation.