The Local Authority Pension Fund Forum (LAPFF), a £200bn (€227bn) association of UK public sector pension funds, is putting pressure on airline Ryanair to change its chairman.
LAPFF said on Sunday it had told the company that it would file a resolution at the next annual general meeting (AGM) in 2019, recommending the replacement of David Bonderman with an independent chair by the end of next year.
It said it also intended to file a separate resolution calling for the airline to publish succession plans for chief executive Michael O'Leary "as soon as is practical".
LAPFF chairman Ian Greenwood wrote to the chair of Ryanair's nomination committee on 12 October setting out the forum's intentions, but Ryanair has yet to reply.
The forum stated that it "does not consider Mr Bonderman to be independent".
Bonderman has been Ryanair's chairman for 22 years, but "has been unsuccessful in his oversight of Ryanair's employment issues", LAPFF said.
"After 29.5% of [2018] AGM votes failed to back Mr Bonderman, Ryanair said it was listening to shareholder concerns," LAPFF said. However, when Ryanair's first half results were announced on 22 October, O'Leary said Bonderman could stay for another year or two.
In a statement, a spokeswoman for Ryanair said: "Ryanair shareholders recently passed all AGM resolutions by a large majority, including the nomination of directors and chairman. They appreciate how fortunate we are to have an outstanding chairman like David Bonderman guide the board and the airline."
Ryanair has been affected by strike action in recent months, and at the beginning of October warned that its profits for 2019 would likely be 12% lower than previously forecast, because of the effects of industrial action as well as higher oil prices.
ABP invests €15m in green bond for Schiphol airport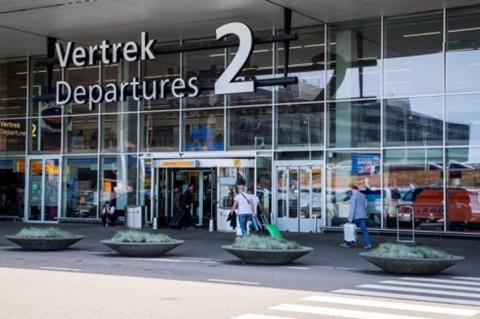 The €414bn Dutch civil service scheme ABP has emerged as another investor in a green bond issued by Schiphol Group to finance sustainability improvements at Amsterdam's international airport.
ABP invested €15m in the bond, while Dutch pension manager PGGM previously announced it had invested €10m.
The investment is aimed at eliminating carbon emissions from Schiphol's terminals and transport facilities, as well as making the airport "garbage-neutral" by 2030.
ABP highlighted that the investment would achieve "attractive" returns while also improving the environment.
It said it considered the green bond as a first step to increase the sustainability of the aviation sector, and added that the investment would comply with the strict international sustainability standards of the Green Bond Principles.
The number of green bonds in ABP's investment portfolio is rising fast. In 2016 it held 59 green bonds with a combined value of €1.4bn – a year later this had increased to 102 bonds worth €3.5bn in total.
Recently, ABP invested more than €110m in the first Irish green bond.
World Bank backs first 'blue bond'
The Seychelles has launched the world's first sovereign "blue bond", backed by the World Bank.
The bond aims to raise funds to support sustainable marine and fisheries projects in the Indian Ocean and has attracted $15m (€13.2m) of capital from international investors Calvert Impact Capital, Nuveen and Prudential Financial in the US.
Vincent Meriton, vice-president of the Republic of Seychelles, said at a conference in Indonesia: "The blue bond, which is part of an initiative that combines public and private investment to mobilise resources for empowering local communities and businesses, will greatly assist Seychelles in achieving a transition to sustainable fisheries and safeguarding our oceans while we sustainably develop our blue economy."
Laura Tuck, vice president of sustainable development at the World Bank, said the bank believed the bond could serve as a model for other small island states and coastal countries.
"It is a powerful signal that investors are increasingly interested in supporting the sustainable management and development of our oceans for generations to come," she said.
The Seychelles blue bond was partially guaranteed by the World Bank up to $5m, and was also backed by a $5m concessional loan from the Global Environment Facility to partly cover interest payments for the bond.