Brunel Pension Partnership has set out expectations for long-term manager relationships as it prepares to bring on board more of its member funds' assets.
The £30bn (€34bn) pension pool – a collaborative venture between 10 UK Local Government Pension Schemes (LGPS) – has published a document based on the experience of some of its key executives with the intention of facilitating the alignment between Brunel and its managers.
The aim of the 'Asset Management Accord' was to capture Brunel's expectations of its managers as well as the "spirit" of what they can expect from the pool, said Mark Mansley, its chief investment officer.
"The idea is that by putting this document together, we can address managers' key concerns and help managers to understand what matters to us," he said. "It's a proactive approach intended to equip managers to work with us more collaboratively and focus our dialogue with managers on the really important issues."
Brunel said the document was intended as an "opportunity for clarity and openness on both sides, with the aim of making manager relationships… far more of a team effort and true partnership".
It was devised by Mansley and Faith Ward, Brunel's chief responsible investment officer, who both worked together at the Environment Agency Pension Fund (EAPF) before transferring to Brunel. The EAPF is one of Brunel's founder members and is internationally respected for its work on long-termism and responsible investing.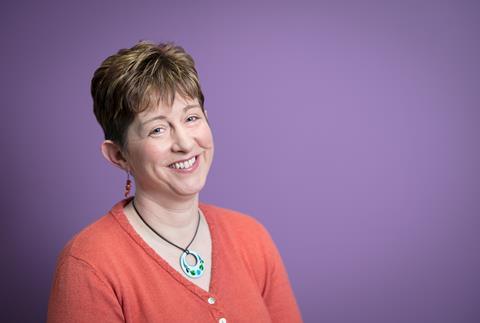 "We hope that by spelling out our expectations, asset managers will feel safer and do better," Ward said.
"We believe that this documented approach is ground-breaking within the investment industry but hope that others will follow our lead.
"In the long term, more co-operative and transparent relationships will have better results for us all."
'Let's talk about short-term pressures'
Brunel's document stated that managers should be familiar with the pool's investment principles, which include an emphasis on long-term value creation and stewardship.
The accord also stated that, although communication between Brunel and the appointed manager might be frequent, this should not lead to short-term pressure.
It said: "Brunel will endeavour to ensure that such dialogue does not inadvertently give such an impression. If the manager feels under short term pressure, they should provide feedback to Brunel on these concerns."
Each manager awarded a mandate would be expected to sign the accord with Mansley.
Brunel has already made commitments to long-lease property funds run by M&G and Aberdeen Standard Investments and awarded a £4bn passive mandate to Legal & General Investment Management. It is due to launch a tender for a £1.3bn emerging markets fund in January, and is expected to announce managers for UK active equity and global low volatility equity mandates soon.