The UK's Financial Conduct Authority (FCA) has levied a £30.8m (£34.4m) fine on Standard Life Assurance (SLA) for failures regarding the suitability of pension annuity sales over the course of eight years.
SLA – a former subsidiary of Standard Life Aberdeen that was sold to Phoenix Group last year – "failed to put in place adequate controls to monitor the quality of the calls between its call handlers and non-advised customers", the FCA said in a statement this morning. As a result, staff failed to inform some customers about other retirement options that may have been more suitable.
In addition, it gave phone sales staff financial incentives to sell annuities, "which encouraged them to place their own financial interests ahead of their customers", the regulator said. Between 2008 and 2016, the FCA reported that more than a fifth of SLA call handlers received bonuses of more than 100% of their basic salary.
An ongoing past business review initiated by SLA in 2017 has so far identified more than 15,000 people affected by the practices, and has paid redress totalling more than £25m.
Mark Steward, executive director of enforcement and market oversight at the FCA, said: "Standard Life Assurance's controls needed to place fairness to customers at their heart.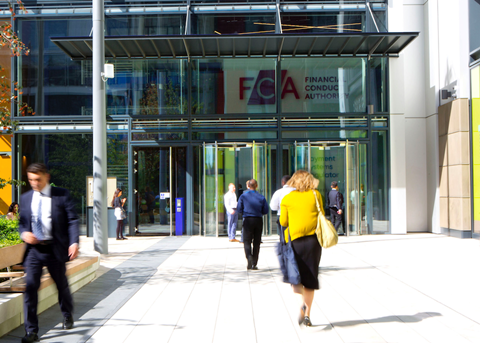 "Here, the financial incentives available to staff for selling non-advised annuities by telephone created conflicts which led to unfair outcomes for some customers. Firms must have controls in place to ensure they are prioritising fairness to customers."
Susan McInnes, CEO of SLA and director of open business at Phoenix Group, said "While this is an historic issue and one we were aware of when we acquired Standard Life Assurance Limited, we would like to apologise to affected customers, all of whom we have already been in contact with as part of the programme of customer redress. We have also reviewed and updated our telephone practices as part of this process.
"Whenever we get things wrong, we seek to learn from our mistakes and are absolutely focused on putting things right. Our remediation programme for affected customers is progressing well and we expect it to be completed by the end of the year."
Standard Life Aberdeen has not been subject to investigation by the FCA. However, the company acknowledged in a statement that the failures happened while SLA was owned by Standard Life – now Standard Life Aberdeen – and apologised to customers affected.
"Since the FCA investigation commenced in 2016, we have worked closely with and co-operated fully with the FCA," the company said.