This year could be a "tipping point" for stewardship, the head of a £17trn (€19.4trn) collective engagement group has suggested.
In 2018, the Investor Forum experienced its busiest year to date, said Andy Griffiths, executive director of the UK institutional investor engagement body.
"The results published today demonstrate the value of collective engagement to bridge gaps in the dialogue between investors and companies," he added.
"As we look to 2019, we are approaching a tipping point – we believe that effective stewardship can help ensure that more companies create and sustain long-term value for the benefit not just of shareholders, but also for wider society."
The organisation, which organises and facilitates dialogue between shareholders and companies, completed six engagements with major UK companies last year.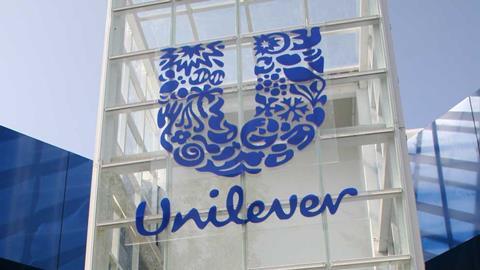 This included Unilever, which abandoned a corporate restructuring plan following objections from investors including Legal & General Investment Management and Royal London Asset Management.
Simon Fraser, chairman of the Investor Forum, described the Unilever engagement as "a pivotal moment".
"It confirmed the effectiveness of our collective engagement platform and significantly raised our profile," he said.
Nine new investors joined the not-for-profit organisation last year, bringing the total to 43 asset managers and asset owners. Together they represent around 30% of the FTSE All-Share.
The organisation said the collective engagements it had undertaken had made "a significant contribution to rebuild trust between stakeholders and company boards in a number of situations".
The Financial Reporting Council today presented a strengthened version of the voluntary stewardship code it oversees.
Pension fund voting guidelines rejigged
Separately, the UK's pension fund trade body has said that how investors behave in the 2019 AGM season "could significantly shape both perceptions of the industry and future policy initiatives".
"We encourage schemes to take action where issues cause concern," it said.
Last year, according to the Pensions and Lifetime Savings Association (PLSA), the level of "significant dissent" – more than 20% of votes cast against – over company AGM resolutions reached a five-year high.
In both the FTSE 250 and FTSE 100 indices, roughly one quarter of companies had experienced significant dissent on at least one resolution at their AGM, it said.
Caroline Escott, policy lead for investment and stewardship at the PLSA, said: "Pension schemes hold key stakes in FTSE 350 companies and it's right that they use their influence as owners to encourage companies to behave responsibly.
"Issues like executive pay and overboarding are important for investors and, although there is no room for complacency, it's good to see this increasingly reflected in the findings."
The PLSA this week published a new version of its corporate governance policy and shareholder voting guidelines, noting that it expected continued scrutiny of pension schemes' role in influencing corporate behaviour this year.
The association added as a corporate governance principle that "pension schemes should consider explicitly setting out their expectations for outsourced engagement and stewardship activities in their contracts or mandates".
The PLSA also inserted in its voting guidelines a reference to "escalation", encouraging shareholders to "make systematic use of all of the powers at their disposal as necessary in order to coherently support the highest standards of corporate governance at the companies in which they invest".
"This should include escalation in instances where it is clear that a given company is repeatedly failing to respond meaningfully to investors' concerns on a specific issue," the document said.
Escott said: "The guidelines should help investors in making positive contributions to change and influence corporate behaviour."
Climate risk, workforce wellbeing and engagement, audit and executive pay would be important topics this AGM season, according to the PLSA.